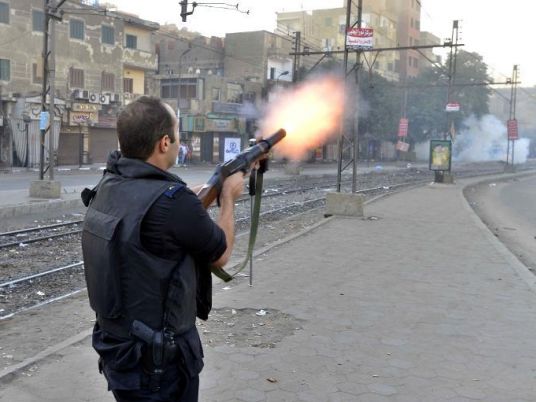 Egyptian police arrested dozens of Islamist protesters on Friday when they dispersed rallies across the country, the interior ministry said.
Riot police fired tear gas at seperate protests in Cairo and clashed with Islamists in other provinces, amid a campaign to stamp out unrest following president Mohamed Morsy's overthrow in July.
Police have shown little tolerance for the Islamists' rallies since Morsy's removal, and a new law allows them to clamp down hard on all but interior ministry-sanctioned demonstrations.
Thirty protesters were arrested in Cairo and 43 "rioters" were held in seven other provinces, a ministry statement said.
Battered by a crackdown that has killed more than 1,000 people and seen thousands more jailed, the Islamists still organise almost daily protests to demand Morsy's reinstatement.
Morsy, overthrown by the military following massive rallies demanding his resignation, is on trial on charges related to the deaths of opposition protesters during his single year in power.
Some who campaigned for his ouster now condemn the police for what they call their unchecked brutality, following arrests by secular activists who violated the new protest law brought in late last month.
Demonstrations at places of worship, or starting from them, are now banned outright.
The new law also requires the organisers of any demonstration to seek authorisation three days in advance.
Permission can be denied if the protest is deemed to present a threat to national security.
Secular dissidents Ahmed Maher and Ahmed Douma are to go on trial on Sunday over a scuffle with police when Maher turned himself in for questioning.
Prosecutors had ordered his arrest for allegedly violating the protest law.
Another activist, Alaa Abdel Fattah, has been arrested for allegedly organising an unauthorised protest.
Once lauded as an "icon of the revolution" by the military-installed government, Abdel Fattah now leads a vocal minority of secular activists who say the army has too much power.