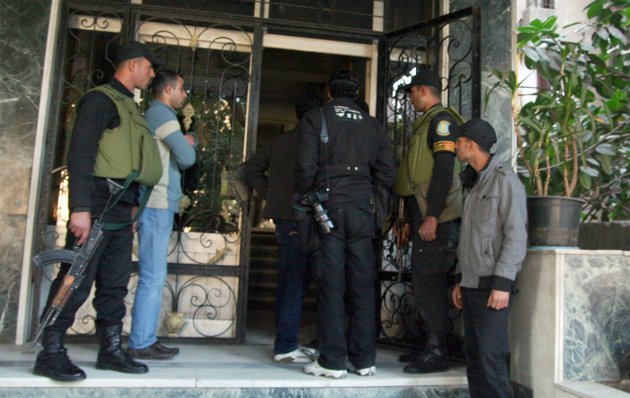 Egypt's military-led authorities have told several American pro-democracy activists, including the son of a member of President Barack Obama's cabinet, that they cannot leave the country, in what one of those affected called a "de facto detention."
Describing a travel ban that may add to strains with its US ally as Egypt forges a new political structure following last year's uprising, officials at two prominent US-funded non-governmental organizations which promote democracy said on Thursday that a total of 10 of their staff must stay in Egypt.
They said the orders were related to judicial investigations launched last month into a number of NGOs for alleged violations of rules relating to the registration of organizations in Egypt.
Among those targeted is Sam LaHood, Egypt director of the International Republican Institute (IRI), whose father Ray LaHood is US Transportation Secretary. The order affects four IRI staff, including three Americans, and six from the National Democratic Institute (NDI), also including three US citizens.
Sam LaHood had tried to fly out from Cairo on Saturday and was told that he could not leave, one NGO official said.
"We have received verbal notification that six NDI staff, three of them Americans, have been served travel bans," another official, NDI Egypt director Julie Hughes, told Reuters, adding that she expected a formal written notification on Sunday.
The United States, which gives US$1.3 billion a year in aid to Egypt's military, reacted sharply when the Egyptian authorities swooped in on some 17 NGOs in December. It had hinted that the military aid could be reviewed if the raids continued.
The judges investigating the case have charged the four members of the IRI with managing an unregistered NGO and being paid employees of an unregistered organization, charges that could carry up to five years in jail, one NGO member said.
The IRI made no immediate official comment.