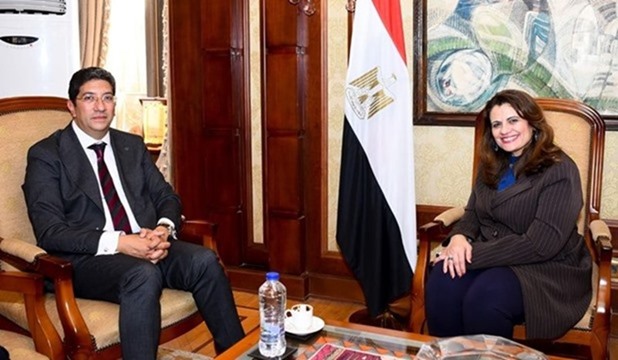 Minister of State for Emigration and Egyptian Expatriates' Affairs Soha Gendi asserted the importance of the role of NGOs that work together with the Egyptian government to achieve Sustainable Development Goals in areas and villages exporting illegal migrants.
It is necessary to implement the vision of the political leadership to develop these villages and raise the efficiency of educational and health services presented to their residents, in addition to honing skills of youth, added Gendi.
Gendi's remarks came during talks with Chairman of the Board of Trustees of Raie Misr Organization Amir Ramzy Thursday 9/3/2023.
The talks offered an important opportunity for tackling ways of capitalizing on efforts of Egyptian communities abroad to promote development and enhance the role of partnerships with the NGOs to ensure subsidies reach the most vulnerable groups in the society, according to a statement by the ministry.
In turn, Ramzy said the organization has been offering services to the most needy segments in Upper Egypt.
He added the efforts of civil society are mainly contributing to promoting efforts exerted by the state to serve nationals and improve living standards.
Raie Misr Organization is very interested in expanding vistas of cooperation with the Egyptian and Arab communities abroad, according to him.