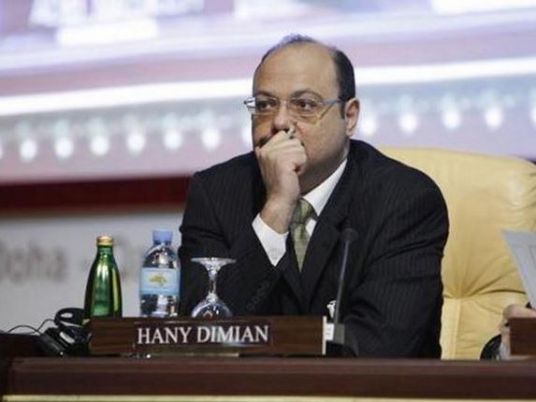 The Egyptian government has approved a decision to unify corporate income taxes at a maximum of 22.5 percent, Finance Minister Hany Qadry Dimian said Tuesday.
In May 2013, weeks before the ouster of former President Mohamed Morsi, Egypt imposed a 20 percent tax on corporations with annual gains less than LE10 million and 25 percent for yearly earnings above LE10 million.
The latest decision unifies the rate for both at a maximum of 22.5 percent.
The minister said the decree coincides with other measures designed to support the capital base for investments, which also involve reducing sales taxes for tools and equipment from 10 percent to 5 percent.
The government is seeking to adopt a set of amendments to the investment system coincidentally with the Egypt Economic Development Summit in Sharm el-Sheikh next week, through which it seeks to attract foreign investments with a package of projects.
In its monthly report on Sunday, the Finance Ministry said income tax earnings dropped during July 2014-January 2015 to LE44.4 billion, down from LE63.7 billion in the same period of the preceding fiscal year.