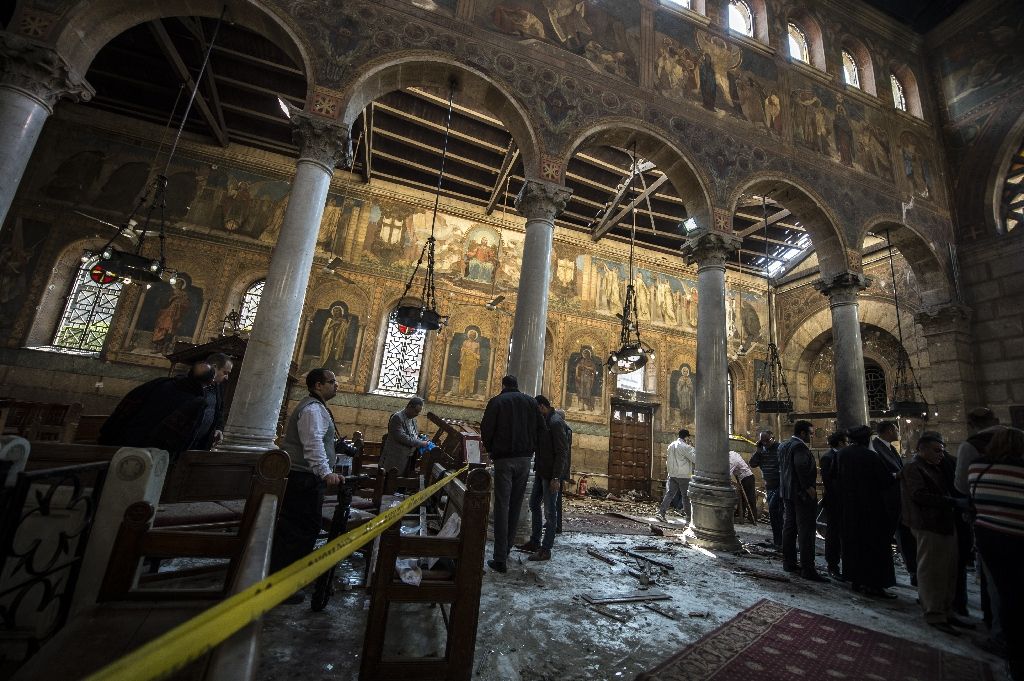 The death toll from last weekend's bombing of a Coptic church in Cairo has risen to 26 after an elderly woman died of her injuries, Egypt's health ministry said Friday.
Odette Saleh Mikhail, 70, was left in critical condition following last Sunday's attack and underwent three operations, the ministry said in a statement.
The suspected suicide bomb attack during mass at the Saint Peter and Saint Paul church was the deadliest in recent memory to target Egypt's minority Coptic Christians.
Twenty three people remain in hospital, three of them also in critical condition, the ministry said, and most of those killed were women.
The Islamic State jihadist group claimed responsibility for the attack.
Egyptian authorities are battling an Islamist insurgency led by a local affiliate of IS, active mostly in North Sinai province in the east of the country.