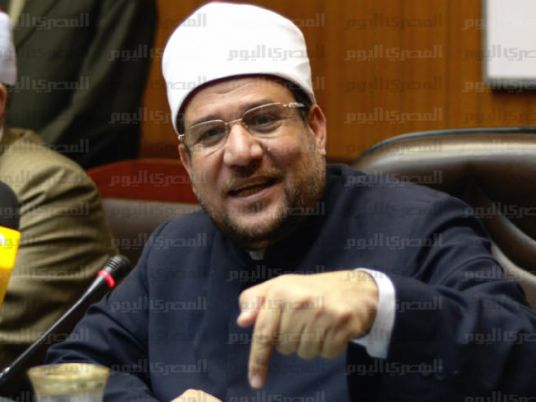 Egypt's Minister of Religious Endowments says anti-Christian attacks are an assault on God, as part of the government's attempts to counter extremists' rhetoric nearly a week after a deadly attack on a Cairo church left over 26 dead.
The Friday sermon delivered by Mokhtar Gomaa came as authorities have beefed up security around Cairo's churches.
Sunday's attack which struck a 100-year-old church adjacent to St. Mark's Cathedral was one of the worst against the country's minority Christians.
The Islamic State group's Egypt-based affiliate claimed responsibility, after authorities had blamed the outlawed Muslim Brotherhood group.
"Whoever harmed a Dhimmi (a reference to non-Muslims in Islam) has harmed me …. Whoever harmed me, has harmed God," said Gomaa, reciting a saying by the Prophet Muhammad.