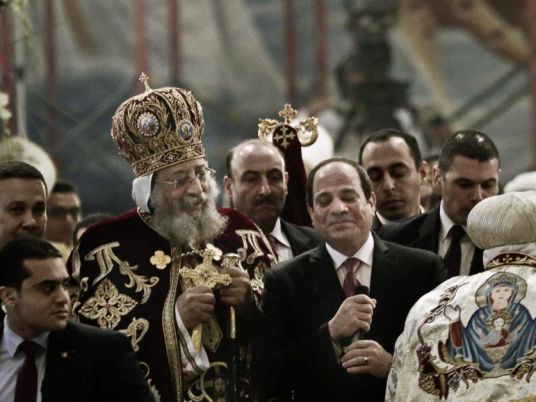 Egypt's Coptic church has not yet determined whether it will cancel all Christmas celebrations this year in the wake of the terrorist attack on the Botroseya church last week that killed 26 Christians, most of them women and children.
Hegomen Sergius Sergius, Undersecretary of the Patriarchate, told Al-Masry Al-Youm on Friday that the church did not take the decision to cancel Christmas celebrations yet, pending the decision of the Pope Tawadros II of Alexandria.
He added that there is a full cessation of all procedures for the celebrations, such as printed invitations, etc., until the issuance of the pope's decision.
Meanwhile, Dr. Andrea Zaki, head of the Anglican denomination, said that his community is awaiting the pope's decision to follow suit.
Edited translation from Al-Masry Al-Youm