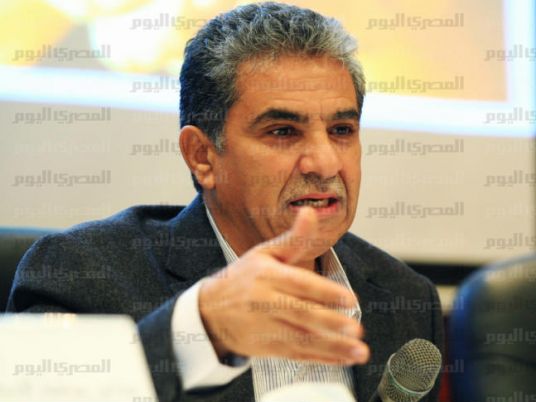 Environment Minister, Khaled Fahmy, announced that Egypt has had disposed of 241 tons of high-risk waste by transferring it to France, after being stored at Adabiya Port in Suez for about 20 years.
The minister said at a press conference on Thursday that the ministry had successfully gotten rid of a the shipment of high-risk waste which included lindane pesticide, listed as POPs, in accordance to the Stockholm Convention.
Egypt was one of the first countries to sign the Convention on the elimination of dangerous contaminants that threaten human health and organisms, as the pollutants remain in the environment for very long periods,even decades, without dissolving or decomposing.
The shipment was transferred by a Greek company specializing in the transfer of high-risk waste from Adabiya port to Alexandria port under heavy guard. The hazardous waste was re-packaged and placed in new containers, in accordance to the highest international and UN safety standards, Fahmy added.
The waste was transferred in the MSC Laura vessel to France, where it will be burnt in special ovens for hazardous materials.
The old containers of the shipment have been transferred outside Egypt as well, according to the minister.
Fahmy said that the Ministry of Environment had announced the launch of a global tender for the safe disposal of the lindane cargo, won by a Greek international company expert in this field. The company took all measures to ensure the safe disposal of the shipment with the latest scientific methods and in accordance to international standards, he added.
Lindane can cause cancer, in accordance to a scientific study conducted by a team of 26 scientists from 13 countries, said Salah Suleiman, Consultant of the Bibliotheca Alexandria and Professor of Pesticides Chemistry, noting that the shipment was the largest Lindane shipment to be disposed of in the world.
Edited Translation from Al-Masry Al-Youm