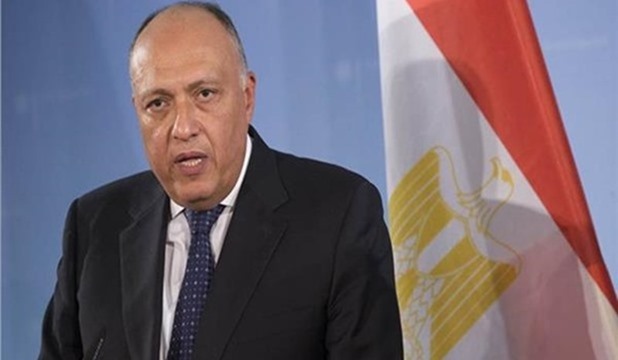 Foreign Minister Sameh Shoukry underlined on Thursday 23/2/2023 the importance of expanding cooperation with Morocco in a way that serves the two countries' interests.
Shoukry made the remarks during talks with Naam Miyara, Speaker of Morocco's House of Councilors, currently on a visit to Egypt.
Foreign Ministry spokesman Ahmed Abu Zeid said Shoukry began the meeting by lauding the brotherly and distinguished relations binding Egypt with Morocco, reiterating the role of parliamentary cooperation in strengthening bilateral ties.
He underlined the importance of boosting cooperation between the legislative institutions in the two countries to face challenges besetting them.
He shed light on challenges facing the region at the present, underlining the importance of preserving State institutions for being the safety valves of the stability and security of any country.
He reiterated Egypt's readiness to share its experiment in all domains with Morocco.
The Moroccan official expressed appreciation for Egypt's pioneering role in the Arab world.
He said kingdom is interested in fostering cooperation with Egypt within the framework of the African Union.
He reiterated Morocco's support of Egypt's water security and rights.