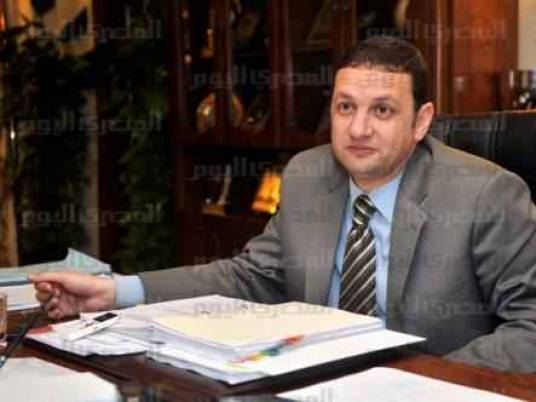 Egypt has less than two months' supply of imported wheat left in its stocks, ousted President Mohamed Morsy's minister of supplies said, revealing a shortage more acute than previously disclosed.
Speaking to Reuters near midnight in a tent at a vigil where thousands of Morsy supporters are protesting against the Islamist president's removal, former Minister of Supplies Bassem Ouda said the state had just 500,000 tonnes of imported wheat left. Egypt usually imports about 10 million tonnes a year.
Two and a half years of political turmoil have caused a deep economic crisis in Egypt, scaring away investors and tourists, draining foreign currency reserves and making it difficult to maintain imports of food and fuel.
Egypt is the world's largest importer of wheat, half of which it distributes to its 84 million people in the form of heavily subsidised bread. Although it also grows its own wheat, it needs huge quantities of foreign wheat with higher gluten content to make flour suitable for bread.
The ousted government closely guarded figures about its foreign grain stores even as a shortage of cash halted its imports.
The United Nations said on Thursday that civil unrest and dwindling foreign exchange reserves meant Egypt could have serious food security concerns. Its import requirements next year would be equal to this year, it said.
Since Morsy was toppled last week, the United Arab Emirates, Saudi Arabia and Kuwait have promised $12 billion in cash, loans and fuel, which economists say buys Cairo several months of breathing room to fix its finances.
Egypt had halted its purchases of international wheat since February – its longest absence from the market in years – until the eve of Morsy's overthrow, when Ouda's ministry bought 180,000 tonnes for shipment in August.
"In spite of all the political differences between the parties, the international price of wheat was very nice, we bought about 180,000 tonnes of wheat," Ouda said, adding that it was his decision.
DOMESTIC STOCKS
Apart from imports, Ouda said the government had bought 3.7 million tonnes of home-grown wheat from a harvest that is now finishing. It still has 3 million tonnes of domestic wheat left in its stores, having begun milling the domestic crop in May.
Egypt normally mixes its domestic wheat with equal parts foreign wheat to produce flour. Ouda said Mursi's government had tried to increase the ratio of domestic wheat, which would make the country less dependent on imports.
"Our plan was to increase the contribution of the local wheat. We hoped to reach 60 percent," Ouda said.
Morsy's government said on June 26 it had 3.613 million tonnes of total wheat but did not reveal how much of that was imported.
Earlier this week a report issued by a U.S. Department of Agriculture (USDA) attache in Egypt said domestic wheat stocks would last through October at current consumption levels. It gave no estimate for when foreign wheat would run out.
In the past, Egypt maintained stocks of both imported and local wheat that would cover at least six months' needs.
The Gulf Arab states' cash injection is expected to help Egypt replenish its wheat and oil stocks, but it will need to start buying soon and in large quantities.
The USDA attache's report said it takes Egypt 2-3 months from announcing a tender to getting the wheat distributed to flour mills.