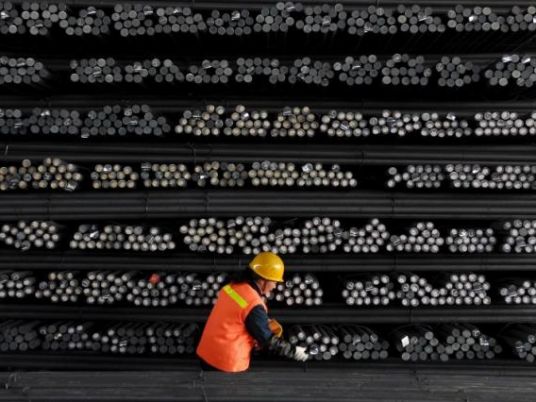 The Egyptian Finance Ministry said on Monday that it has begun collecting temporary protection fees on Egypt's steel imports in order to defend Egyptian industries against unfair competition with foreign products.
The ministry said in a statement on Monday that the fees total 15 percent on iron billets and 25 percent on steel rebar in all its forms as well as on semi-finished products such as billet. The fees will be charged for 180 days.
The ministry said the decision aimed at "protecting the national industry from unfair competition with foreign products coming to Egypt with exorbitant prices."
The Finance Ministry hopes that this decision increases the growth rate of production and sales of the local industry and supports Egyptian manufacturers. It said that the proceeds of these fees will be placed in the account of the Export Development Fund of the Central Bank of Egypt, helping to increase the activity of the Egyptian export sector and thus provide more employment opportunities for young people.
The ministry added that a list with the indicative prices of iron billets and steel rebar imported from abroad and the rates of protection fees to be collected have been drawn up to be reviewed monthly as the values contained in the invoices submitted to customs will not be credible if they are below the indicative prices.
This comes as the Chamber of Metallurgical Industries of the Federation of Egyptian Industries on Sunday opposed the imposition of these fees and called on Egyptian President Abdel Fattah al-Sisi to stop the decision. The Chamber decided to file a lawsuit before the Administrative Court to cancel it.
The Chamber said that the imposition of fees on the import of iron billets and raw material for the manufacture of iron threatens to stop large investments and will raise prices in the iron market because Egyptian production is insufficient to meet the needs of factories.
According to the data of the Chamber of Metallurgical Industries, local factories use 7.9 million tons of iron billets per year, of which 4.5 million tons are local and 3.5 million tons are imported.