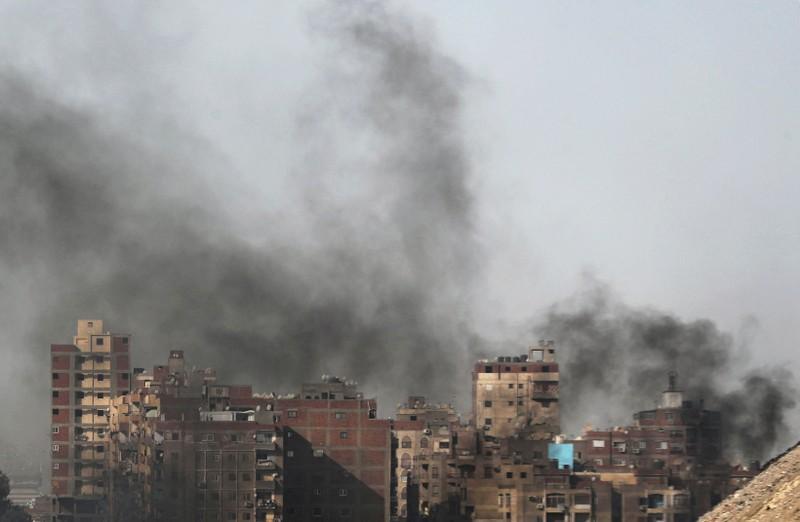 Minister of Environment Yasmin Fouad announced the installation of 100 air quality monitoring stations nationwide, under the National Network for Industrial Emission Monitoring (NNIEM).
The aim is to control emissions coming from different sources of pollution, especially major industrial installations.
According to Fouad, the number of industrial entities connected to the National Network for Industrial Emission Monitoring are 64, with 260 chimneys. Fouad added that the Environment Ministry aims to connect 500 chimneys to the NNIEM by 2025.
Through different branches of the Environmental Affairs Agency, the Environment Ministry electronically monitors companies connected to the NNIEM using a network of computers to ensure that they comply with the limits of pollution allowed by the environmental law.
The new air quality monitoring stations are responsible for monitoring and measuring emissions resulting from industrial establishments, and issues warnings in case these emissions exceed the permitted levels of pollution, Fouad said.
She added that the Environment Ministry has developed a plan to expand the use of renewable energy to reach half of the energy used in Egypt by 2030 to reduce the use of carbon which pollutes the air.
The pollutants measured by environmental monitoring networks are divided into primary pollutants which result from industrial entities or traffic congestion, and secondary pollutants, which come from the interaction of primary pollutants with each other or with some chemical compounds in the atmosphere, such as ground-level ozone gas.
Edited translation from Al-Masry Al-Youm