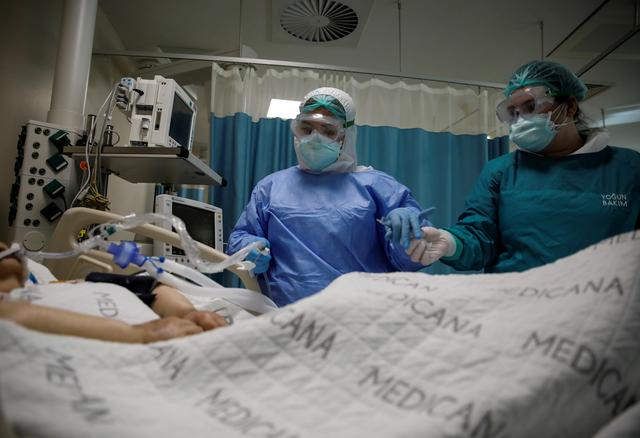 Egypt's Health Ministry on Monday confirmed 129 new coronavirus cases, bringing the country's total number of confirmed cases up to 104,516, according to ministry spokesperson Khalid Megahed.
The total number of COVID-19-related deaths has now reached 6,052 nationwide after the ministry announced 12 deaths on Monday.
45 patients were discharged from quarantine at isolation hospitals on Monday, raising Egypt's total number of fully-recovered cases to 97,688.
The average number of patients infected with coronavirus increased to 776 all over the country, likely due to the start of the fall season, which is expected to witness a "second wave" of the virus. Last week the average was just 347 patients.
Patients are considered recovered from coronavirus if their symptoms disappear within 10 days of initial onset, according to the World Health Organization's guidelines.
Egypt's Ministry of Health is closely tracking the virus nationwide, taking every preemptive measure against all viruses and infectious diseases.
The ministry has allocated the hotlines 105 and 15335, the WhatsApp number 01553105105, as well as the "Health Egypt" application to receive any COVID-19 related questions.
Public schools in Egypt are set to open on October 17, after shutting down in early March due to the virus.
Edited translation from Al-Masry Al-Youm