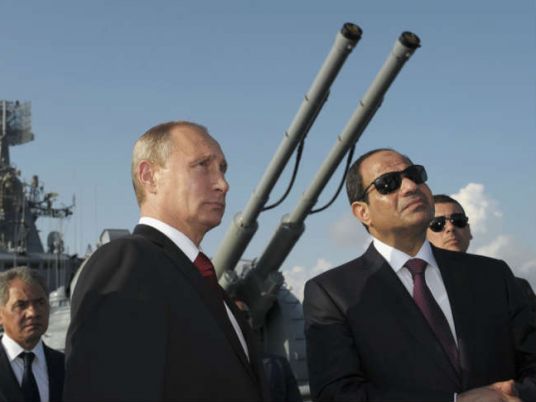 The Russian-Egyptian Commission on Military and Technical Cooperation examined the possibility of manufacturing Russian-Egyptian military equipment, reported the Russian Sputnik and Tass news agencies.
Sputnik news agency reported Tuesday that Egypt and Russia are looking forward to manufacturing joint military equipment.
"Egypt wants to create a joint project with Russia for the production of fifth-generation communication systems," Tass news agency quoted a representative of Russia's United Instrument Manufacturing Corporation (UIMC, a subsidiary of Rostec State Corporation) as saying.
According to the representative, Egypt is interested in the production of the R-168 family (Aqueduct) modern radio stations.
The radio equipment is developed by JSC Concern Sozvezdie, according to Tass.