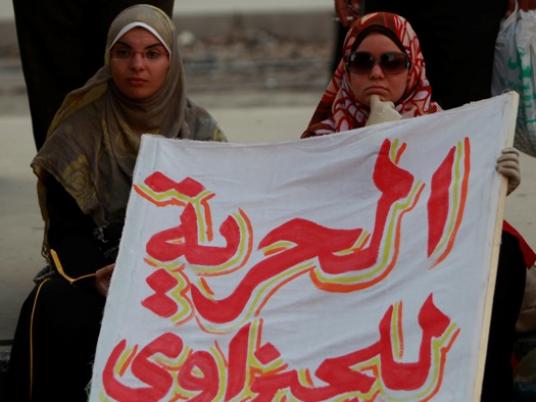 Egypt's ambassador to Saudi Arabia, said that the Embassy is making efforts to support Egyptian detainee Ahmed al-Gizawy, pursing both legal support and seeking a royal pardon.
Gizawy, an Egyptian lawyer accused of smuggling narcotic drugs, was sentenced to imprisonment and flogging by a Saudi courts last year.
The ambassador Afifi Abdel Wahab told Egyptian reporters on the sidelines of the preparations of the third Arab Economic, Social and Development Summit, to be held Monday in the Saudi capital Riyadh, that the Egyptian Foreign Ministry sent a plea to the Saudi king to pardon Gizawy.
Gizawy's wife and sister had sent the plea to the Egyptian Embassy in Riyadh, after the verdict against him was issued. The Embassy then sent it to the Foreign Affairs Ministry in order for it to take its diplomatic course.
Abdel Wahab said relations between the two countries are excellent, and they are in continuous consultation. Since the revolution, and particularly since the ascension of the Brotherhood to power, there has been much speculation about tension within the Egyptian-Saudi relationship.
The visit of Foreign Minister Mohamed Kamel Amr, two weeks ago, was to activate the mechanism of political consultation, with the kingdom stressing its keenness to develop its relations with Egypt, the ambassador said.
Trade between the two countries has reached $ 5 billion and tends to Riyadh's side, according to Abdel Wahab.
The ambassador stressed that the Egyptian Embassy exerts its fullest efforts to help the nearly 2 million Egyptians residing in the kingdom. He said that as a community, Egyptians in Saudi Arabia, do not present a problem for the state, noting that the number of Egyptian prisoners in the Kingdom does not exceed 1000, which is a small number compared to the size of the community.