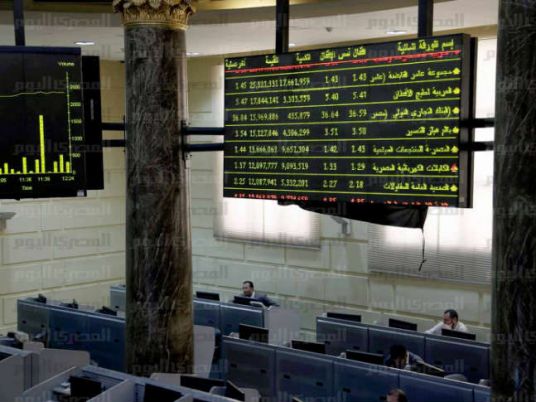 Egypt's stock market closed higher for a third session in a row, as the benchmark EGX30 index on Wednesday rose 1.05 percent to 6,488 points with a turnover of LE428 million, the Egyptian Exchange data showed.
The small- and mid-cap EGX70 index and the broader EGX100 index increased 0.86 percent and 0.68 percent, respectively.
Arab and local institutions were net buyers recording net flows of LE16.5 million and LE75.6 million respectively, while foreign institutions were net sellers recording net flows of LE29.4 million.
The EGX market capital gained LE2.48 billion (US$317 million) to hit LE416.43 billion, compared to LE.413.95 billion on Tuesday.