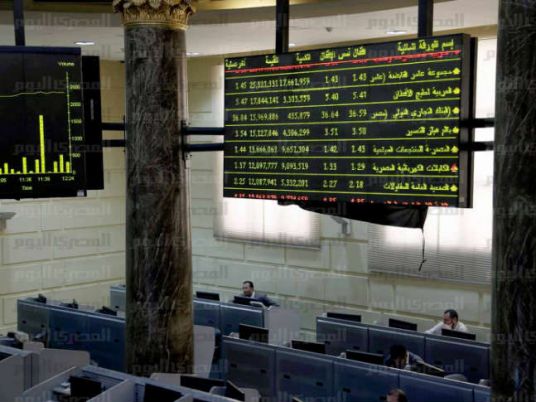 Egypt's stock market closed in the green zone on Tuesday's session, as the benchmark EGX30 index inched up 0.2 percent to 6,421 points with a turnover of LE451 million, the Egyptian Exchange data showed.
The small- and mid-cap EGX70 index and the broader EGX100 index increased 0.89 percent and 0.21 percent, respectively.
Arab and local institutions were net buyers recording net flows of LE33.6 million and LE58.6 million respectively, while foreign institutions were net sellers recording net flows of LE117 million.
The EGX market capital gained LE620 million (US$79 million) to hit LE413.95 billion, compared to LE.413.33 billion on Monday.