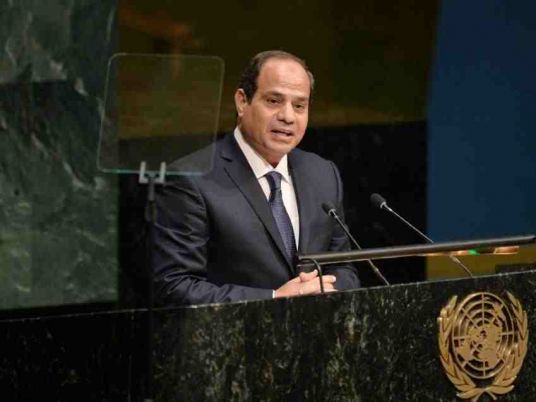 The Egyptian president plans to have his government introduce a value-added tax regime as part of major economic reforms, according to remarks published Monday.
In an opinion piece published in The Wall Street Journal, Abdel-Fattah Al-Sisi said the VAT regime, along with a simplified tax system for small and medium-sized enterprises, will "raise revenues and bolster investment incentives by boosting growth, creating jobs and improving firms' cash flow."
Egypt's economy has struggled to come back from the tumult that followed the overthrow of longtime autocrat Hosni Mubark in a 2011 uprising. Al-Sisi, now one year in office, has staked his legitimacy on stabilizing the country and reviving the economy.
Egypt has launched mega-projects, including a much-hyped extension of the Suez Canal. However, an announced proposal to build a new capital city has shown little progress in finalizing plans or securing investment.
In the newspaper piece, Sisi said his government is aiming for a 5 percent growth during the current fiscal year, "driven by rising foreign direct investment, and the implementation of various new energy, infrastructure and agricultural reclamation projects."
Sisi has also taken tough measures, including slashing fuel subsidies and amending the property tax law. He said his government has been "willing to forge ahead with the long-overdue and contentious reforms that prior governments had known were necessary but did not carry out."
Following a visit to Egypt earlier this month, the International Monetary Fund said unemployment remains high, the fiscal deficit is large and domestic public debt is high.
At the time, IMF said the implementation of the VAT regime, combined with lower fuel and electricity subsidies "would go a long way toward improving the strength of the budget."