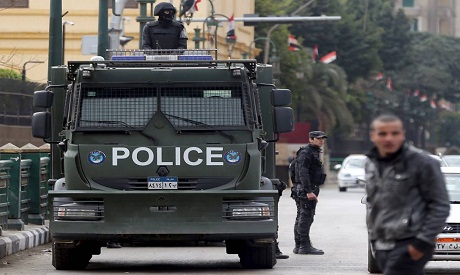 Egypt's Interior Ministry says police have killed three suspected militants in a shootout in a southern Cairo suburb.
The ministry said in a statement on Monday that the militants were members of Hasm, a breakaway faction of the Muslim Brotherhood group that has targeted the police and army over the past years in a series of brazen attacks.
It said the gunfire exchange took place at a cemetery under construction in May 15th City, a district south of Cairo, as security forces were trying to arrest them. Rifles and ammunition were found at the scene, the statement added.
Egypt is fighting an insurgency led by a local affiliate of the Islamic State group based in the Sinai Peninsula as well as smaller militant groups allegedly belonging to the Brotherhood.