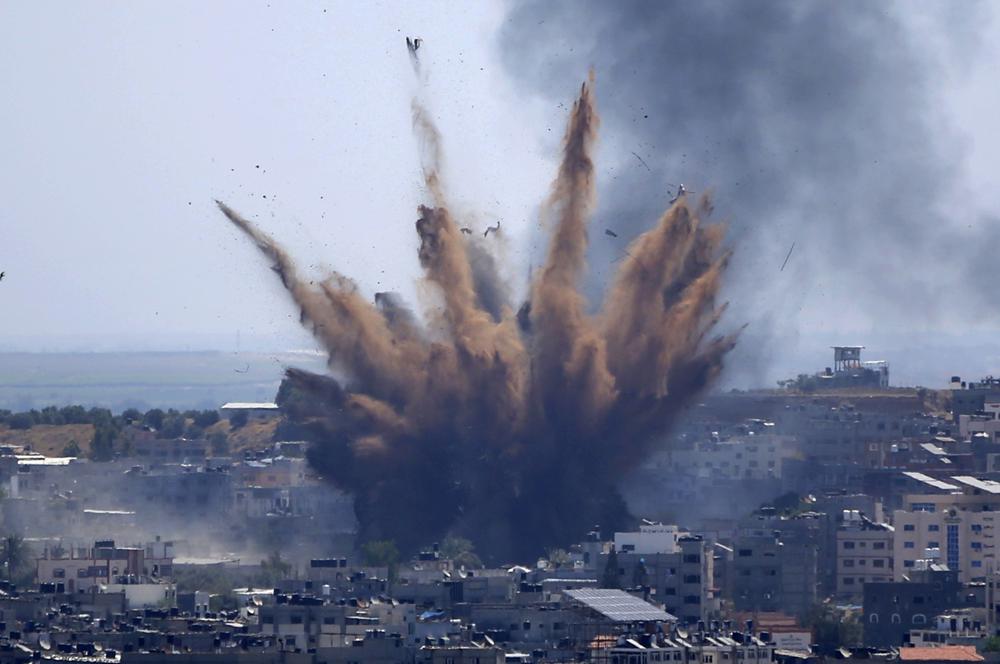 Amid violent Israeli airstrikes that have lasted for over a week, Egyptian authorities have sent a large aid shipment to the Gaza Strip through the gates of the Rafah border crossing in North Sinai.
The trucks carrying Egyptian aid to the Gaza Strip carried banners displaying President Abdel Fattah al-Sisi, the flag of Egypt, and the words "All backup and support from the Egyptian people to the Palestinian people."
On Sunday, Egyptian authorities opened the border to receive wounded Palestinians for treatment at Egyptian hospitals. 
Sisi said that the current situation in the Gaza Strip urgently needs to come to an end. 
In a statement Sunday evening at his residence in Paris, Sisi said, "Egypt is making constant efforts in this regard, and the hope now is for collective action to end the state of violence."
Sisi arrived in the French capital to participate in both the Paris Conference to support the transitional phase in Sudan, and the Summit on the Financing of African Economies, which are scheduled on May 17 and 18, respectively.
___
Edited translation from Al-Masry Al-Youm
IMAGE: Smoke rises following Israeli airstrikes on a building in Gaza City, Thursday, May 13, 2021. Weary Palestinians are somberly marking the end of the Muslim holy month of Ramadan, as Hamas and Israel traded more rockets and airstrikes and Jewish-Arab violence raged across Israel. (AP Photo/Hatem Moussa)