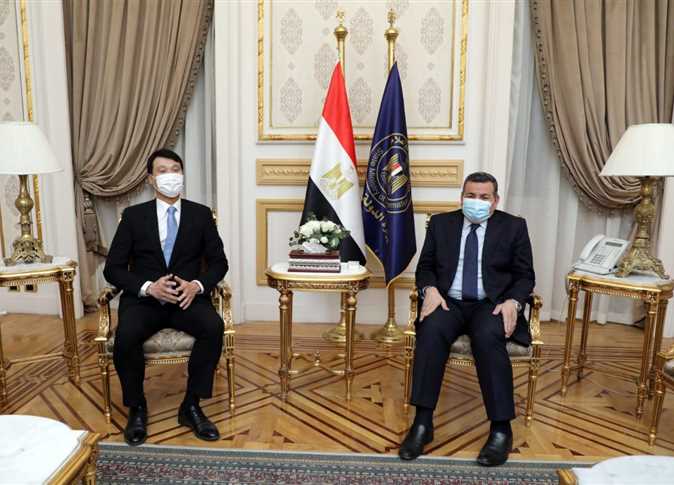 Egypt's Minister of Information Osama Heikal on Sunday met with the South Korean Ambassador to Cairo Hong Jin-Wook to discuss joint cooperation in the media field.
Heikal said that his ministry had implemented the new media ambassador's initiative which includes influential people on social media telling their stories about Egypt to get the facts straight.
He also indicated the possibility of enacting joint cooperation protocol between Egyptian and Korean influencers to work together, educate audiences about events between the two nations and advertise tourist, heritage and cultural sites.
Heikal also welcomed visits by Korean journalists to view the latest media experiences and exchange expertise, with the minister noting the importance of media and culture in strengthening ties between people of all nations.
The Korean ambassador on his end said that Egypt is a great country that has brought luck to all Korean  ambassadors who served it, as they have been promoted to higher positions.
Egypt has a great tourist reputation, he added, and that he has personally visited most Egyptian cities from Alexandria to Aswan, where he was met with hospitality from the Egyptian people.
Jin-Wook said that Egypt has become an important target for investors from around the world.
He stressed the importance of social cooperation between Egypt and Korea, as it is the most important and continuous form of government cooperation.
Edited translation from Al-Masry Al-Youm