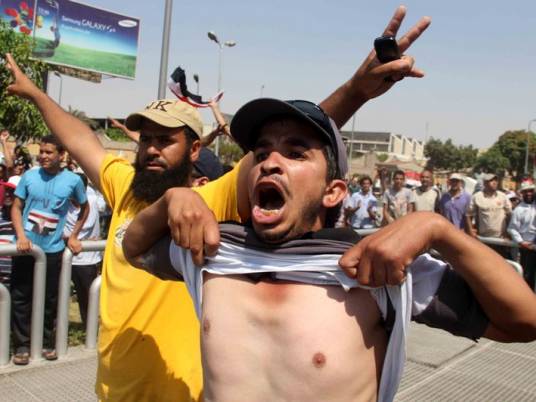 Egypt's armed forces chief told Saudi Arabia's King Abdullah on Friday that the situation in Egypt was "stable", the Saudi state news agency said, as Islamists demonstrated across the country against the military's overthrow of President Mohamed Morsy.
Security sources told Reuters that security forces had shot dead at least three Morsy supporters at a rally in Cairo on Friday, but the military later denied firing on protesters.
King Abdullah was one of the first regional leaders to congratulate the head of the Egyptian Constitutional Court, Adly Mansour, on his appointment as interim head of state after the armed forces deposed Morsy on Wednesday.
In Friday's phone call, armed forces commander General Abdel Fattah al-Sisi informed the king of the latest developments and "reassured him of the stability of the situation", SPA said.
King Abdullah told Sisi the events in Egypt called for "wisdom and caution", the news agency said.
Most Gulf Arab states have been deeply rattled by the rise of Islamists in the Middle East and have watched with relief as the Egyptian army stepped in to end Muslim Brotherhood rule.