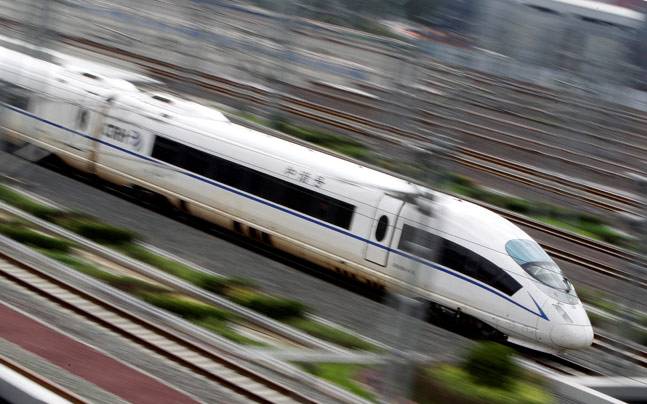 Ministry of Transportation has began studying the construction of a railway connecting the Red Sea and Mediterranean. The route of the railway road is expected to start from Alexandria port to Demyetta, as well as creating a station for general goods in Neweibaa port South Sinai, dedicated to helping Syria and Iraq.
This comes as part of a new plan for Egyptian ports, which will be carried out by the Arab Academy for Science and Technology, in collaboration with Hamburg port in Germany.
Advisor to the Minister of Maritime Transportation Mustafa Al-Deeb told Al-Masry Al-Youm that a significant number  of investors have shown interest in investing in Alexandria, Demyietta and the Red Sea ports.
Minister of Transportation Hesham Arafat stressed on the importance of encouraging financing in railways and river transportation as a top priority for the ministry, explaining that the railway connecting Alexandria port to Demyitta governorate is expected to transport 500 containers during its first phase.
The ministry aims to transport 200 thousand containers annually from Alexandria to different governorates.
Additionally, Arafat announced that national trading is expected to increase during the next period, after establishing multi-use stops in Alexandria, Demyietta, Nueiba'a and Safaga.
Al-Deeb also revealed  a second project in the city of Nuieba'a, that will include a railway connecting the city to the main railway network, explaining that the the ministry is working on the final studies to create a multi-purpose port in Nueiba'a, which will beemployed to transport the necessary goods to help build Syria and Iraq.  The government targets 100 thousand containers to be transported on a daily basis through riverboat transportation.
Egypt has 15 commercial ports including the Alexandria Port, Demyietta Port, Nueiba'a Port, Port Saeed and Safaga Port according to the Maritime Transport Sector (MTS) official website, used to transport different goods from and to Egypt. Egypt also has non-commercial ports that help boost its tourism. In March, Egypt, Cyprus and Greece reached an agreement for a joint cruise between the three countries, announced Minister of Tourism Rania Al-Mashat.