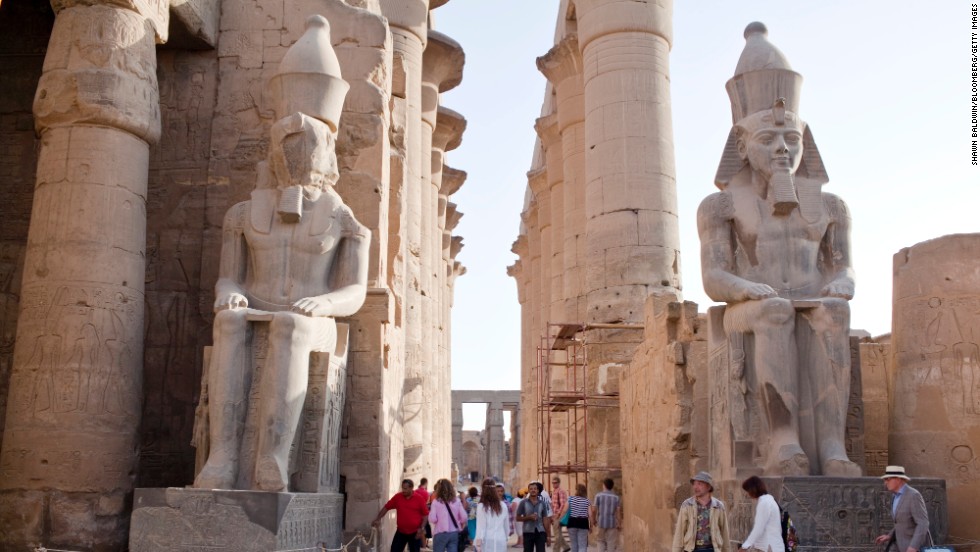 Egypt's ministries of tourism and education agreed on Saturday to develop a vision for introducing tourism ethics in the primary education curricula, in order to raise awareness among students of tourism's importance and the preservation of Egypt's tourist and heritage areas.
Minister of Education Tarek Shawki also agreed during a meeting with Minister of Tourism Rania al-Mashat to organize a competition entitled "The Ambassador of Tourism" for high school students across the country, beginning with the new school year.
Shawki and Mashat have chosen to prepare a cooperation protocol to implement an agreed framework of cooperation between the two ministries, through the formation of a joint committee.
Mashat noted the importance of cooperation with the Ministry of Education, which comes within the framework of the structural reform program for the development of the tourism sector launched by the tourism ministry, with one of its pillars being investment in the human element.
She explained that the program for structural reform of the tourism sector includes linking technical education curricula to the needs of the labor market and raising tourism awareness in future generations, by informing them of the importance of the sector and its role in supporting the national economy.
Mashat added that tourism is one of the most important areas of job creation, and that her duty as tourism minister is make at least one member of each Egyptian family work in the sector, either directly or indirectly.
She said that it is important to provide successful models of workers in various sectors of tourism such as businessmen, and hotel managers of tourist facilities for school students to set role models for the students, which will create a desire to work in tourism after graduation.
This will have a significant impact on changing the culture of the society towards this important sector, she added, instilling the concept of tourism as an export product and considering the workers as exporters.
She added that tourism accounts for 30 percent of service exports worldwide.
Edited translation from Al-Masry Al-Youm