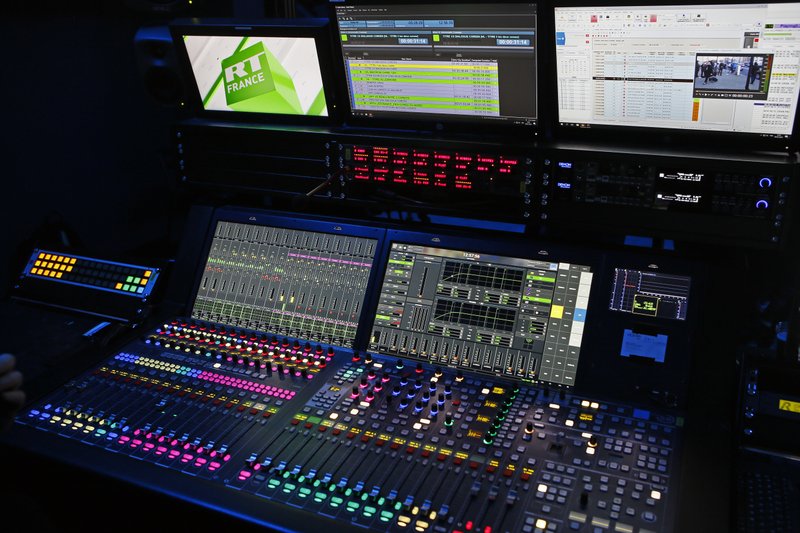 Egypt's Prosecutor General Nabil Sadek ordered on Wednesday prosecution lawyers across Egypt to monitor media outlets and social media platforms to detect "false news" as a measure aimed at holding operators of such outlets and platforms legally responsible.
In a statement by Sadek's office, the country's top prosecution assigned lawyers to track messages and posts published in the media that are untrue and that seek to disturb public security, insight fear among citizens or harm the interests of the state.
The reason behind the measure is that "evil forces" have recently tried to undermine the security and safety of the nation by broadcasting and spreading "lies" and "false news" through various media and social networking sites, the statement said.
Meanwhile, head of Egypt's National Information Agency Hussein Zain issued on Tuesday a decision to suspend media cooperation with the BBC until further notice after the British news agency published a report on Friday regarding the human rights situation in Egypt.
Similarly, Diaa Rashwan, head of the State Information Service (SIS), called on Egyptian officials and the elite to boycott the BBC and refrain from participating in interviews with their correspondents and editors until the network officially apologizes for the "The shadow over Egypt" report that allegedly included errors and unfounded allegations about the situation in Egypt.
Rashwan said in a press statement that the boycott does however not affect the right of the BBC and other accredited foreign media in Egypt to obtain information and data necessary for their work.
On Monday, an Egyptian woman that the BBC report claimed to having been "forcibly disappeared" by Egyptian authorities appeared on television where she refuted the allegations. In an interview with TV anchor Amr Adib broadcast on privately-run ONTV, 25-year-old Zubeida Ibrahim Younis denied that she had been "kidnapped by authorities," as the BBC had reported.
The 5,000–word feature article came with a video in which BBC reporter Orla Guerin conducted interviews with families of alleged victims of torture and enforced disappearances by security services.
In the report, Zubeida's mother said that her daughter had been forcibly disappeared, a claim the young woman denied, explaining that she had abandoned her mother due to a dispute between the two. She went on to say that she is married and is staying with her husband in Giza's Faisal area.
However, she did admit that she and her mother had both previously been detained together, while denying having been tortured by security services.
The woman's appearance on the popular nightly TV show sparked controversy in Egypt surrounding the BBC's credibility and professionalism.