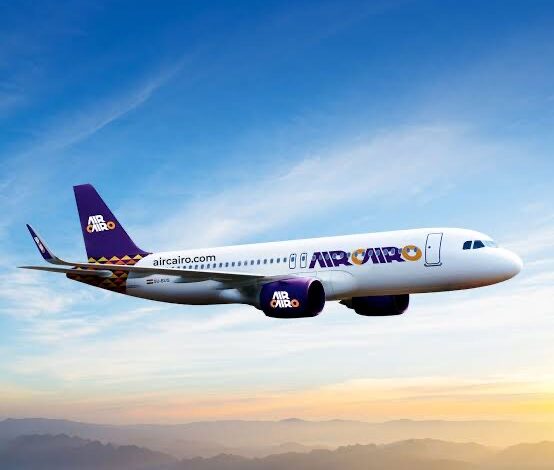 The Minister of Civil Aviation Mohamed Abbas Helmy on Wednesday attended the signing of a number of cooperation protocols between EgyptAir, Air Cairo and a number of international tour operators in various countries of the world.
EgyptAir signed a cooperation protocol with a number of tourism agents to transport nearly 8,000 tourists from a number of German cities directly to Luxor and Hurghada within the coming six months.
A fruitful deal
Air Cairo signed a cooperation protocol for three years with Sun Express, according to which the latter will participate in the marketing and distribution of Air Cairo trips between tourist attractions in Egypt and various cities in German-speaking countries (Germany, Switzerland and Austria) and several other countries.
The protocol will benefit from the marketing power of Sun Express and the operational power of Air Cairo, which has the youngest fleet in Africa and a strong operating network that serves the incoming tourism movement to the cities of the Red Sea and there to tourist attractions in Egypt.
The cooperation protocol began in 2021 with 39 flights per week in the summer of 2021, between Hurghada and 12 cities in German-speaking countries.
It increased to 62 flights per week in the summer of 2022, and reached 87 flights per week by 2023 to transport a total of one million passengers between 15 cities in German-speaking countries to Hurghada, Marsa Alam and Sharm El-Sheikh in Egypt, and from there via Air Cairo's internal network to Luxor, Aswan, Cairo and Alexandria.
Air Cairo's fleet increases
Air Cairo's fleet increased in 2022/2023 from seven aircraft to 30 modern aircraft with seats in one class to serve travel traffic to and from the tourist attractions of Egypt.
As of March 26, the number of its daily flights reaches about 100 flights, serving international and domestic travel traffic between 11 Egyptian airports and 62 cities globally.
The Minister of Civil Aviation on Wednesday also met with a group of investors to discuss opportunities to attract more investments in the field of civil aviation.
He pointed out that he will soon announce a plan to develop the EgyptAir fleet, in addition to developing and increasing the fleet of Air Cairo, the low-cost wing of EgyptAir.