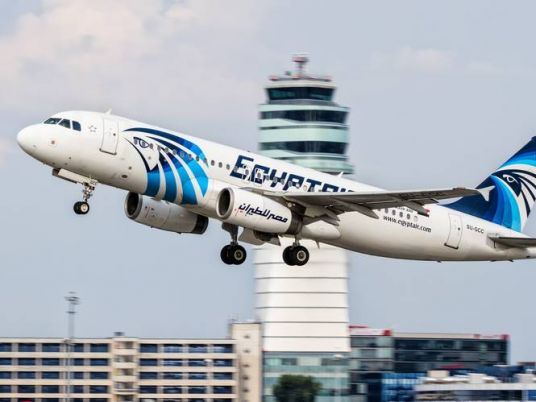 Chairman and CEO of EgyptAir Holding Company Roshdy Zakaria said on Saturday that his company is ready to bring coronavirus vaccine shipments in refrigerated containers from anywhere in the world to Egypt.
During a phone-in with Ahmed Moussa's TV show "Ala Massoulity", Roshdy said that the airline's planes are equipped to transport doses from any country, including those in Europe or the Americas.
Egypt's Cabinet announced on Wednesday that it has mandated the Minister of Health and Population, Hala Zayed, and Finance Minister, Mohamed Maait, to take every step possible to provide the country with coronavirus vaccines, including contracting with the Vaccine Alliance Gavi for around 20 million doses.
Although most airline carriers have years of experience in transporting medical and pharmaceutical shipments, transporting the coronavirus vaccine requires an unprecedented logistical effort.
Most of the coronavirus vaccines require very cold storage to maintain their effectiveness, therefore, safely transporting vaccines from their source country to countries with warmer climates is something manufacturers and governments are still figuring out.
The Pfizer/BioNTech requires a storage temperature of negative 70C, while Moderna's vaccine can be stored at negative 20C, which is comparable to the temperature of a freezer.
Because of Pfizer's strict temperature requirements, the delivery of this vaccine in Egypt and other developing countries will likely lag behind other countries for a few months.
Pfizer expects to produce 50 million doses this year and 1.3 billion in 2021. The vaccine must be taken in two doses.
The United States has requested 100 million doses from Pfizer, including 20 to 30 million doses delivered by the end of December.
The European Union has ordered 200 million doses, Japan 120 million, Britain 30 million, and Canada 20 million doses.