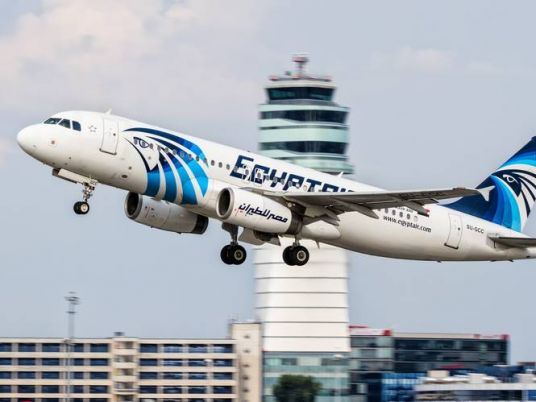 EgyptAir has decided to operate the first domestic flights from Sphinx Airport, as part of the airport's pilot operation phase from January 25 to February 9, coinciding with the mid-academic year vacation.
The step comes at Egyptian Aviation Minister Younes al-Masry's request to inaugurate investment projects as soon as possible, to contribute to the development and expansion of services provided by EgyptAir to its customers.
The aim of the new Sphinx Airport is to ease the pressure on Cairo International Airport, create logistics areas, and to reach a wider range of customers, the minister continued.
Flights by EgyptAir and other companies will be increased in the coming period, al-Masry explained, adding that the airport is designed and constructed according to the "highest specifications and service levels" at international airports.
The national airline EgyptAir is scheduled to operate about 15 domestic flights per week during the mid-academic year vacation from Sphinx Airport to Luxor, Aswan, Sharm el-Sheikh and Hurghada, and vice versa.
Chief of the General Tourist Guide Syndicate Hassan al-Nahla previously announced a plan to cooperate with tourism and aviation companies, and organize low-cost one-day trips for tourists from hotels and resorts in the Red Sea, Sharm al-Sheikh and Luxor, to Sphinx Airport.
He added that one-day trips through the Sphinx Airport would save time compared to the 10-hour bus trips to go and return on the same day, between Hurghada and Cairo.
Construction work on the airport began in 2016, and was registered and calibrated by the ICAO.
Sphinx Airport, Egypt's 33rd airport, is located in the heart of Cairo and will serve the Haram district, 6th of October City and other Giza areas, as it is 12 kilometers from the Giza Pyramids. Being close to tourist attractions in Cairo, the airport will also contribute to the promotion of one-day tourism.
Edited translation from Al-Masry Al-Youm