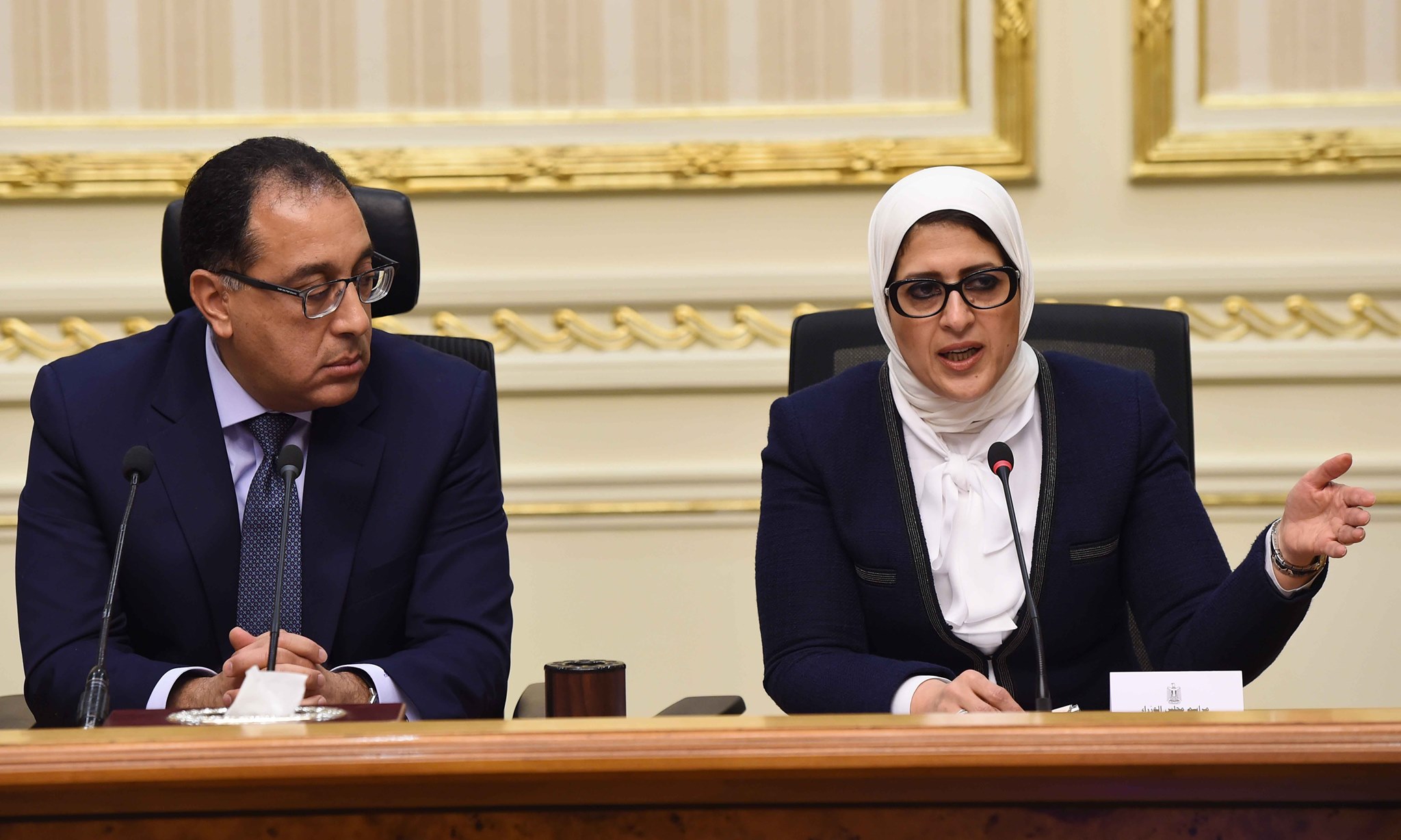 The Egyptian Cabinet's spokesperson Nader Saad announced on Wednesday that the Higher Committee for the Management of the Coronavirus Crisis has allocated LE1 billion from Egypt's public reserves to further assist with expenditures brought on the by pandemic.
Egypt's Prime Minister Mostafa Madbouly confirmed, during the meeting, the need to continue to apply all precautionary measures against the virus, including imposing fines on violators and increasing the amount of said fines.
The minister also recommended applying immediate fines on violators.
Madbouly supported the continued closure of event spaces and the banning of funerals and indoor wedding celebrations. He also as well as wedding gatherings in closed halls, with an emphasis on closing private lessons centers.
The minister confirmed the continuation of prayers in mosques, saying: "There is no new decision regarding the five daily prayers or Friday prayers."
Madboudly's pleas to the public and authorities come as Egypt officially enters the second wave of the pandemic, with case numbers rising rapidly each day.
The government has imposed stricter curfew hours on restaurants, retail shops, and malls, and the Coptic Church has suspended its mass services for the month of December.
Nevertheless, large gatherings are still taking place across Cairo, and few face masks are seen inside supermarkets and metro cars.
The Egyptian Ministry of Health and Population confirmed on Wednesday 544 new coronavirus cases, and 24 virus-related deaths.
Egypt has now recorded a total of 123,153 confirmed cases, 195,719 recovered cases, and 6,990 virus-related deaths.