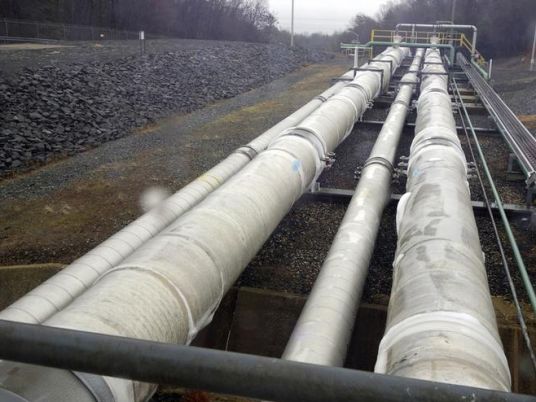 Egypt's Saad Eldin Petroleum Gases Company has begun implementing the first phase of a government plan to transfer natural gas across the country using tankers instead of pipelines, which it says should give remote areas not on the national pipeline network access to gas.
On the sidelines of the 2020 Egypt Petroleum Show, which was inaugurated by Egyptian President Abdel Fattah al-Sisi on February 11, company chairman Mohammed Saad Eldin, who is also president of the Liquefied Petroleum Gas (LPG) Investors Association and chairman of the Energy Committee of the Federation of Industries, said that the national gas network in Egypt covers only about 15 percent of the country.
A total of LE150 million has been invested so far in the project, which hopes to decrease reliance on traditional gas lines and aims to cover about 85 percent of the country, he added, which will increase access to gas for housing blocks, factories and hotels throughout Egypt.
As part of the project's first phase, the Saad Eldin Petroleum Gases Company began constructing six giant mobile tankers with different capacities ranging between 6,000 cubic meters of compressed natural gas and 13,000 cubic meters, he said.
He also stressed that this step comes in light of the state's plan to transform Egypt into a regional hub for natural gas in the Middle East, as well as amid new natural gas discoveries, especially in the Mediterranean.
According to Saad Eldin, the new project saves time, effort and exorbitant costs of laying gas pipelines and providing gas LPG cylinders.
Egypt announced in July 2019 a new gas discovery in the Nile Delta area with an estimated production of 20 million cubic feet per day.
Meanwhile, the country's liquefied natural gas exports increased by 450 percent from January to May 2019, compared to the same period in 2020, which was accompanied by an increase in production, according to acting head of the the Information and Decision Support Center Osama al-Gohary.
The discovery of the Mediterranean field of Zohr by Italy's Eni in 2015 also led to an increase in investment in Egypt's energy sector.
Earlier in January, the Petroleum Ministry announced that Egypt's natural gas production is expected to reach 8 billion cubic feet per day in 2019/2020.
That same month, Israel began exporting natural gas to Egypt as part of a December agreement. Back in 2018, Israel and Egypt agreed to a $15 billion deal to provide Egypt with 64 billion cubic meters of gas over the next 10 years. Israel later finalized the permit to export natural gas last December, according to Reuters.
Edited translation from Al-Masry Al-Youm