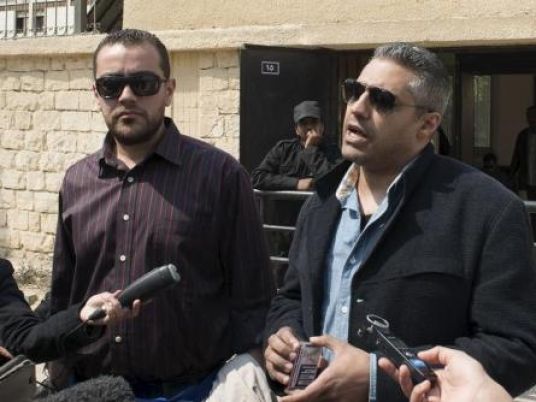 An Egyptian court has adjourned the retrial of three Al-Jazeera English journalists on terrorism-related charges to June 11.
The three were detained in December 2013 and later sentenced to up to 10 years in prison each, before Egypt's highest court ordered the retrial.
Judge Hassan Farid on Thursday ordered the postponement so defense lawyers would have a chance to deliver their closing arguments.
Canadian national Mohammed Fahmy, who was Al-Jazeera's Cairo acting bureau chief, Australian journalist Peter Greste and Egyptian producer Baher Mohammed are on retrial on charges of being part of a terrorist group and airing falsified footage intended to damage national security.
Greste was released and deported in February. Fahmy and Mohammed were released on bail days later. Fahmy has said he filed a lawsuit against his employer.