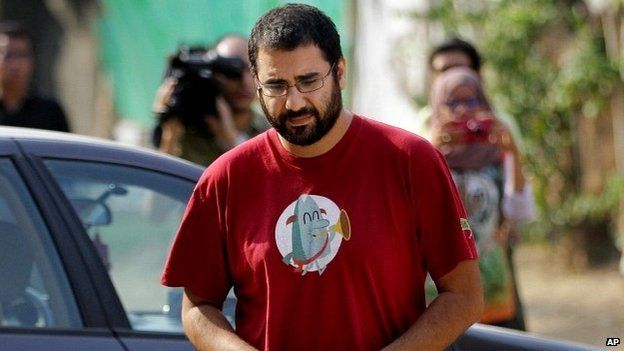 On Thursday, the Court of Cassation listed the head of the Strong Egypt Party, Abdel Moneim Aboul Fotouh, and political activist Alaa Abdel Fattah, and others, on the lists of terrorism for a period of five years.
The ruling was handed down by the Court of Cassation, which makes it definitive, according to the government newspaper, Al-Ahram.
In November 2020, the Cairo Criminal Court listed Abdel Moneim Aboul Fotouh and others on the terrorist lists upon the Public Prosecution's request.
Public prosecutors charged those listed with crimes of joining a group founded in violation of the law, incitement against the Egyptian state, and attempting to overthrow the regime.
The Emergency State Security Misdemeanors Court will issue, on Saturday, the verdict against Alaa Abdel-Fattah, his lawyer Mohamed al-Baqer, and activist Mohamed Oxygen, over charges of broadcasting and publishing false news and statements inside and outside the Egypt.
In September, Amnesty International warned of concerns about the life and safety of activist Abdel Fattah, after his family and lawyer learned of his suicidal thoughts, due to his unfair imprisonment in harsh conditions.
Abdel Fattah and Baqer spent more than two years in prison, while human rights groups are calling for their release.