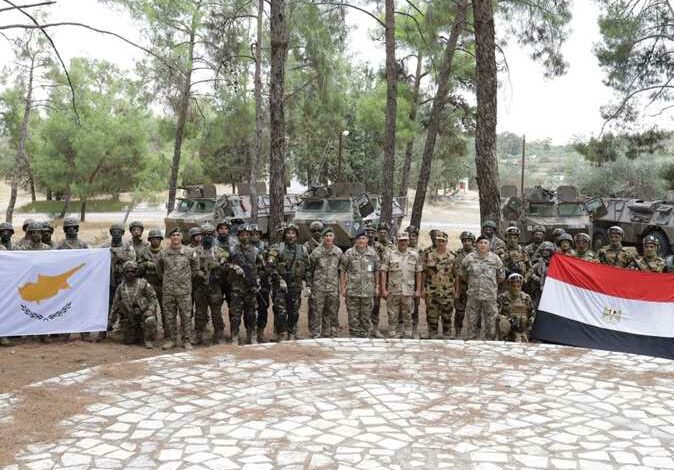 The joint Egyptian-Cypriot training session "Ptolemy 2021", carried out over several days, concluded in a military base in Cyprus with the participation of special forces from both countries.
The first phase of the sessions included a number of theoretical lectures and practical exercises to identify the combat experiences of the two sides, achieve integration between the forces, coordinate efforts to carry out all training tasks, identify the technical and tactical characteristics of weapons used, and exchange first aid experience.
The drills also included typical and atypical shooting training with live ammunition using small arms from different shooting positions, as well as simulating storming a terrorist outpost in a residential area and clearing it of threats.

The training displayed the level the participating forces display in their ability to exchange and acquire combat skills and tactics, especially in carrying out all training tasks assigned to them.
Ptolemy 2021 is a first of its kind military training session between the Egyptian and Cypriot special forces, aiming to exchange experience to achieve common interests  and enhance military cooperation between the Egyptian and Cypriot armed forces.