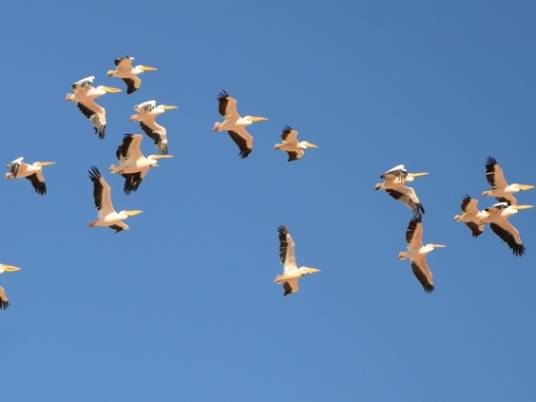 Gabriel Mikhail is an Egyptian eco-architect, wildlife photographer and creator of "Egypt's Wilderness," the country's first natural history channel on YouTube. He recently directed a 17-minute documentary on migratory soaring birds, "Soaring Legends," which was first screened during a BirdLife World Congress on how to mitigate threats on birds caused by wind farms in December.
The documentary has been nominated for the Al Jazeera International Documentary Film Festival (18-21 April in Doha) and approved to enter the final stage of the competition.
Mikhail's film depicts, in a poetic way, the epic journey of migratory birds along the Red Sea flyway across Egypt, along deserts, lofty mountain chains and tumultuous seas. He also highlights the rising number of man-made barriers, which make the journey more dangerous every time.
The film was created through the collective effort of the Egyptian Ministry of State for Environmental Affairs, Birdlife International, the United Nations Development Program and Global Environmental Facility.