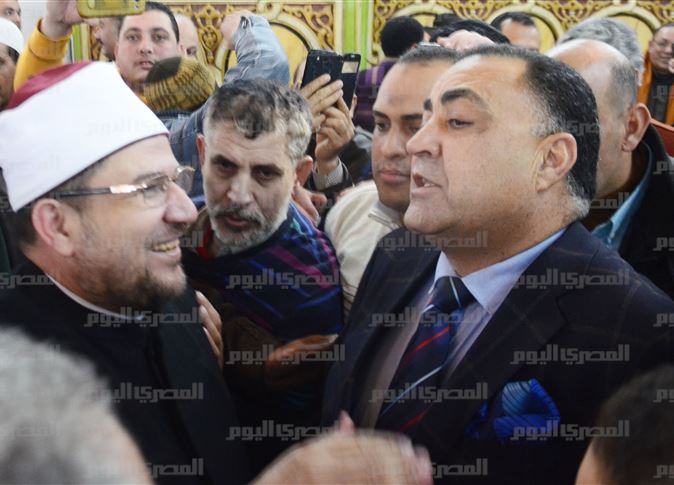 Egyptian feminist Janet Abdel Aleem has ridiculed statements by a male member of parliament who suggested that female genital mutilation (FGM) is jusified by the prevalence of impotence among Egyptian men.
Responding to comments from Daqahlia lawmaker Elhamy Agena in support of FGM, which is illegal in Egypt, Aleem suggested he take Viagra rather than subject women and girls to mutilation.
"So solve the problem, take Viagra," Aleem said in an interview with the talk-show "90 Dakika" (90 Minutes) on the Mehwar satellite channel on Tuesday.
"Should we cure men or slaughter women?… Following such a method, everyone who is lacking in ideas or culture, or who is physically disadvantaged, would cut a piece off women's bodies, and then women would disappear. Instead of FGM, you should solve the prolem,'' Aleem said.
Agena's controversial comments in support of FGM were published on September 1 on the Parlmany news website.
He said that FGM reduces women's sexual desire, bringing it down to the same level as that of men.
"We are a nation where men suffer from impotence, and if we stopped FGM we would need strong men, and we don't have men of this sort," Parlmany quoted Agena as saying.
Agena's remarks outraged both men and women, with many stepping in to challenge his views.
Maya Morsi, president of the National Council for Women, said that Agena's remarks are unacceptable and irresponsible, insulting Egyptian men in the first instance, but also women.
Morsi demanded that parliament take action to restore the reputation of Egyptian women after the insensitive remarks, which she said breached both ethics and traditions.
Meanwhile, Hoda Badran, the chairperson of the Alliance for Arab Women, said that Agena's remarks prove he is uncultured, stressing that FMG is a crime against childhood.
Last month, Egypt's parliament toughened penalties for FGM, adopting amendments that punish perpetrators with up to seven years in prison for carrying out the procedure, and 15 years if a child dies as a result.
FGM was criminalized in 2008 but remains widespread in Egypt. In May, a 17-year-old girl died of a suspected stroke under anesthesia while undergoing female circumcision in the city of Suez.
The United Nations estimates at least 200 million girls and women in 30 countries have undergone the procedure, with half of them in Egypt, Ethiopia and Indonesia.