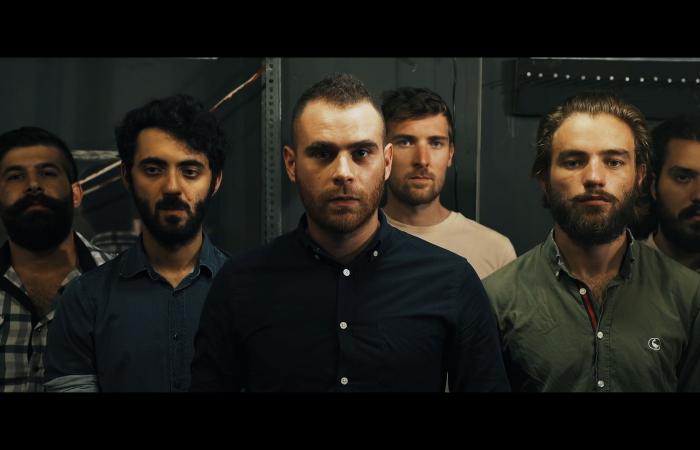 As part of the Rencontres Internationales Paris edition, which starts on Tuesday, the Egyptian short film "One Night Stand" will be screened at 9 pm (10 pm in Cairo) on Wednesday inside France's Louvre Museum's main hall.
The event is being offered online and free of charge this year due to the coronavirus pandemic. A livestream of the planned activities, including films, discussions, and performances can be found here.
"One Night Stand" is directed by Palestine's Nour Abed and Egyptian director and producer Mark Lotfy.
The film is based on the its makers' real encounter with an unknown European one night in a bar in Beirut in 2017. The stranger is a man on the road to join the Kurdish militia fighting in the war against the Islamic state in Syria.
The conversation had that night was secretly recorded on a cellphone and serves as the script for the movie.
The film has been shown at the Jihlava International Documentary Film Festival, the Gabes Festival in Tunisia, and the Chicago Festival in the United States.
The film's cinematographer is the Lebanese Mazen Hashem, its editor is Michel Abuzakham, and its sound director is Michael Fawzy.
Mark Lotfy is an Egyptian producer and film director. After getting his BSc in engineering at Alexandria University, he studied at a film-making workshop for 2 years and shorty after directed his first short film (Minerva).
Lofty is also the owner and manager of Fig Leaf Studios in Alexandria, Egypt. The studio aims to empower independent cinema movement in the city by supporting artists and filmmakers with equipment and technical assistance. Through the studio, Lofty has made many short films and documentaries as a producer and director.
Noor Abed a Palestinian artist and filmmaker. She received her BA from the International Academy of Arts in Palestine and an MFA from the California Institute of the Arts in Los Angeles.