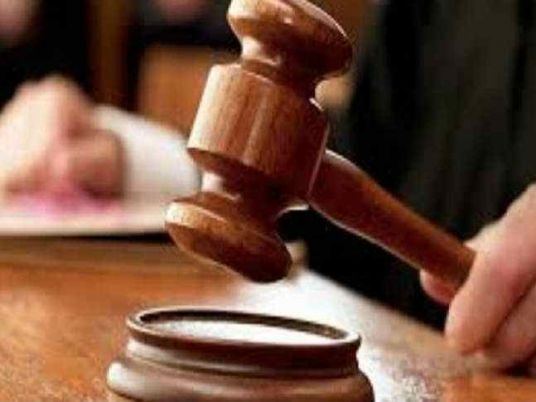 An Egyptian judge on Saturday postponed the trial of 739 people accused of murder and staging an armed sit-in because they would not fit inside the courtroom cage.
Judge Hassan Farid said he received a letter from the Cairo security directorate stating police would be unable to move the defendants from prison to the courthouse after cage expansion works had stalled. The trial was adjourned until February 6.
The defendants are among thousands rounded up at a protest site in August 2013. Supporters of former President Mohamed Morsi of the Muslim Brotherhood staged two Cairo sit-ins in June that year just before the military ousted him.
They are charged with planning and participating in an armed gathering, the murder of police forces tasked with breaking up the gathering and the possession of weapons without a licence, among other charges.
The seven-week standoff turned into a bloodbath when security forces killed hundreds of Brotherhood supporters as they cleared the two protest camps in one of the bloodiest days in Egypt's modern history. Eight policemen were also killed.
Dozens of policemen and civilians were killed in violence after the protests were cleared. The authorities went on to arrest thousands of Brotherhood members and banned the group in a fierce crackdown on the world's oldest Islamist movement.
Egypt's mass trials of Brotherhood members and people accused of links to the group, as well as its tough crackdown on Islamist and liberal opposition alike, have drawn international criticism of its judicial system and human rights record.
Defendants attend trials inside a courtroom cage in most Egyptian trials.