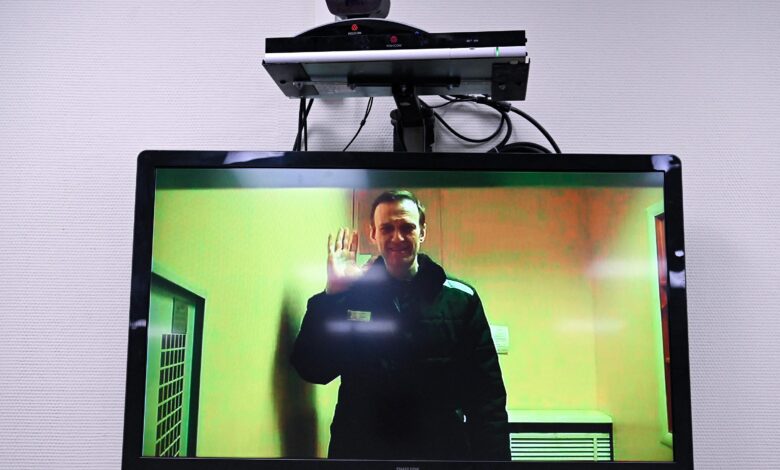 A judge has ruled that jailed Russian opposition figure Alexey Navalny has 10 days to "familiarize himself" with documents in the extremism case against him, according to his spokesperson Kira Yarmysh on Twitter.
The ruling was made in a closed hearing at Moscow's Basmanny district court in Russia.
Russian state news agency TASS said there were 196 volumes of documents related to this case. TASS said that the court would consider the issue again after 5 May.
Navalny's daughter Daria Navalnaya told CNN's Jim Sciutto on Tuesday that in "each volume there are 250 double-spaced pages."
"Terrorist case": Navalny said he's been told he faces a new "terrorist case," in comments posted to one of his official Twitter accounts on Wednesday.
He said the "terrorist case," alleged to have happened while he was in prison, was separate from the extremism case against him.
Navalny said he had been told the case would be heard "by a military court."
Key background: Navalny is the best-known opposition politician in Russia. He survived an attempt on his life after being poisoned with Novichok nerve agent in 2020.
Last March, Navalny was sentenced to nine years in a maximum-security jail, according to Russia's state media outlet Tass, after being convicted on fraud charges over allegations that he stole from his Anti-Corruption Foundation.
At the time, he was already serving a two-and-a-half-year sentence in a detention center east of the Russian capital after being arrested in February 2021 for violating probation terms — a verdict he said was politically motivated.
He was relocated in June 2022 to a maximum-security prison in Melekhovo in the Vladimir Region, according to TASS citing Sergey Yazhan, chairman of the regional public oversight commission.