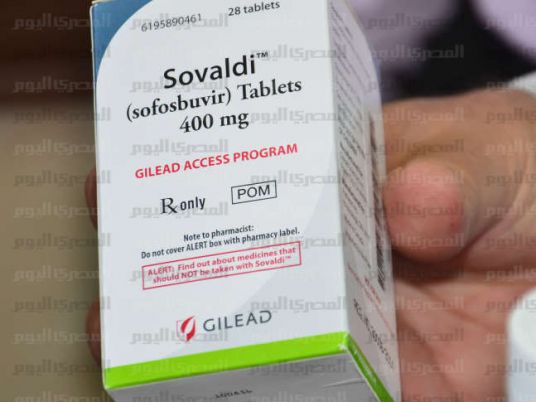 A member of Egypt's Supreme Committee for Viruses at the Ministry of Higher Education and Scientific Research said on Sunday that the antiviral Sovaldi drug, used to treat Hepatitis C, has shown promising results in the treatment of COVID-19.
In early 2020, Egypt's EvaPharma partnered with America drug giant Gilead to supply the country with Sovaldi at a 99 percent discount, both for coronavirus treatment and Hep C treatment, as the country has the highest number of Hep C infections in the world.
During a phone interview on "Hadith al-Qahira" (Cairo Talk), committee member Adel Khattab, a professor of chest diseases at Ain Shams University, said that Sovaldi is an effective treatment because coronavirus is from the RNA virus family, like Hepatitis C.
The drug is also being used in Iran and some Latin American countries, Khattab added.
Sovaldi is orally ingested and has minor side effects, the professor said. Patients with cirrhosis (liver failure) can safely take the drug, which sets it apart from other antivirals.
While Sovaldi is on the market now for Hep C treatment, the drug has yet to be approved for coronavirus treatment.
However, Khattab said, the results are promising, and clinical studies should be published within a month.
The committee hopes that case numbers will continue to decline as the weather gets warmer and as Egypt's vaccination campaign is rolled out. However, it expects case numbers to continue increasing throughout January and February.
Egypt's Health Ministry confirmed 993 new coronavirus cases and 55 deaths on Sunday.
Edited translation of Al-Masry Al-Youm