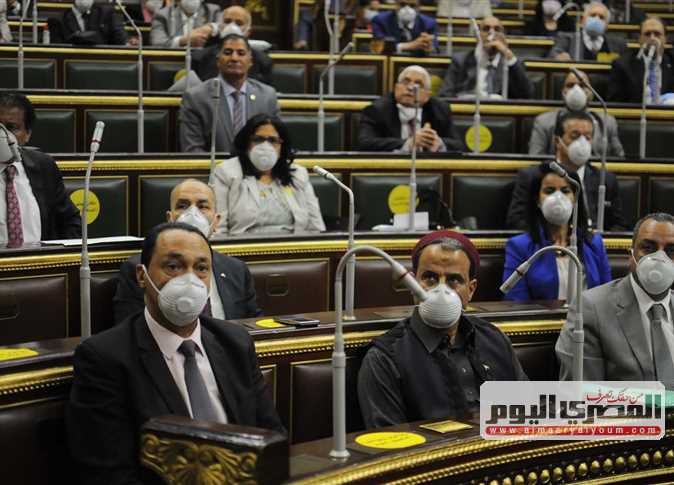 Egyptian MP Fayez Barakat on Monday submitted a request to the speaker of parliament to notify Prime Minister Mostafa Madbouly of the need for hazardous waste bins in city streets to safely dispose of coronavirus medical waste.
Barakat, a member of the Education and Scientific Research Committee, said in his request that quarantine hospitals produce thousands of used gloves, masks, protective jackets and medical syringes every day. This waste, he said, represent a new challenge to containing the spread of the pandemic.
Since the outbreak of the virus in Egypt, hazardous medical waste has substantially increased, reaching a daily average of about 300 tons, according to Barakat.
Meanwhile, he said, the hazardous waste baskets that are present in hospitals are not present in city streets. Barakat therefore emphasized the need to place hazardous waste containers in city streets and to mark them with a specific color in order to differentiate them from ordinary garbage bins.
Hazardous waste is a danger to the environment and human health. It may contain bacteria, viruses, fungi and other pathogens, and is therefore one of the most important factors in the emergence of diseases and epidemics, Barakat said in the request.
Meanwhile, MP Amr Ghallab, a member of the House's Economic Affairs Committee, made a proposal to install automatic disinfectant systems in Cairo's metro stations, noting that the metro is the most important means of transportation in Egypt, and is used by more than one million passengers daily.
He went on to say that because Egypt's Minister of Transportation has stressed the difficulty of completely suspending metro service, preventive measures should be put in place at metro stations to help contain the spread of the virus.
Despite the country's curfew, the metro is still severely crowded, making it a likely means of spreading the virus, he added.
The Ministry of Transportation, Ghallab said, should install corridors that automatically disinfect passengers at the entrances and exits of stations.
According to Ghallab, such corridors are produced locally at reasonable prices, and have proven effective in many places.
Edited translation from Al-Masry Al-Youm