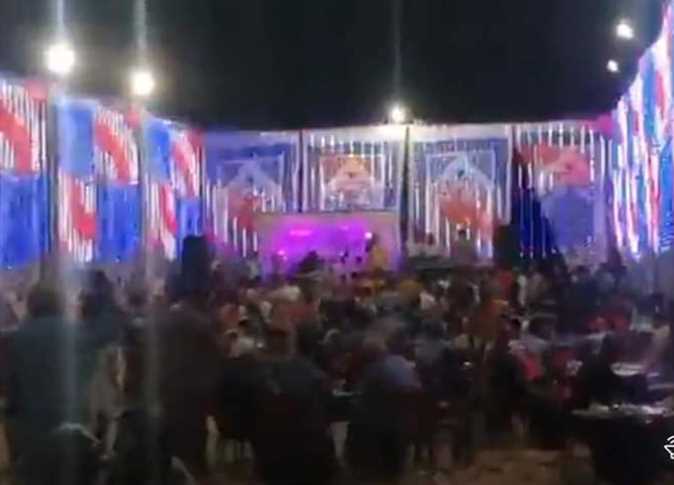 Egyptian police have arrested three people responsible for organizing a wedding ceremony in a Monufiya governorate village, despite a ban on mass gatherings placed in order to stem the nation's soaring coronavirus infection rate.
Hundreds of villagers from the Amrous settlement in Shohadaa city gathered in an empty plot of land to attend the ceremony.
Police confiscated all equipment used for sound and lighting during the arrest.
The incident came to the attention of authorities after videos of the event spread across social media, drawing criticism for its lack of precautions.
Monufiya registered 90 new cases on Friday.
According to the Monufiya governorate's spokesperson Moataz Hegazy, the Shohadaa city's local council was informed that 20 people had gathered in front of a house to set up a marquee tent as part of the ceremony.
A committee from the local council broke up the event.
Egypt on Friday confirmed 1,289 new coronavirus cases, bringing the country's number of confirmed total cases so far to 22,082.
The total number of COVID-19 deaths has now reached 879 nationwide, after announcing 34 deaths.
The newly infected cases are all Egyptian nationals, Health Ministry Spokesperson Khaled Megahed said, adding that the total number of fully-recovered cases rose to 5,511, all of whom have been discharged from isolation hospitals.
Around 152 left quarantine on Friday.
Edited translation from Al-Masry Al-Youm