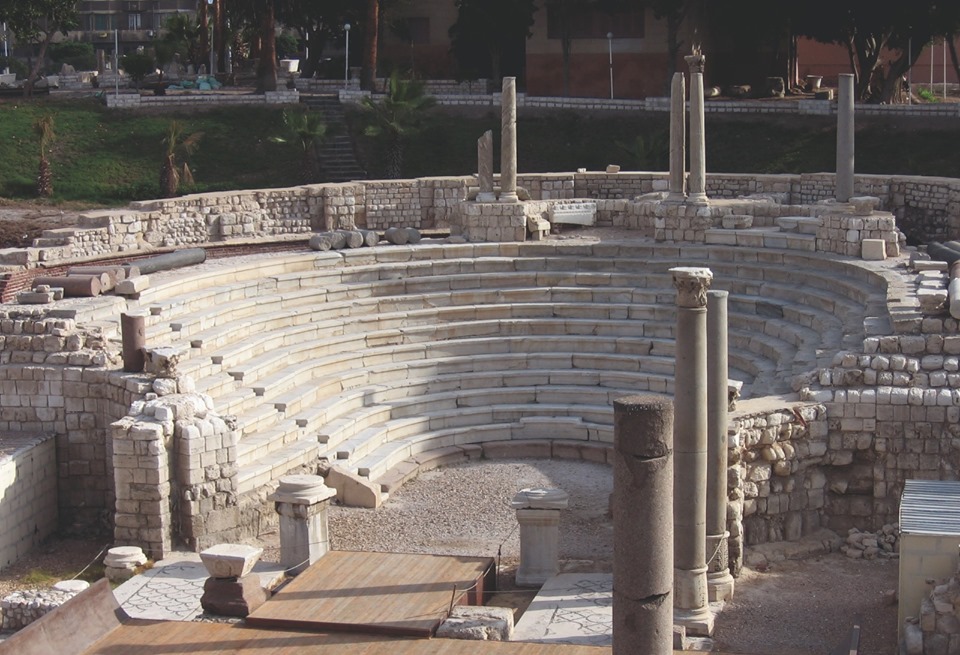 The Egyptian-Polish Archaeological Mission unearthed on Thursday the remains of an ancient city dating back to the 4th through 7th century AD as well as a collection of Roman mosaics covering the floor of a house in the archaeological area of Kom el-Dikka in Alexandria.
Secretary General of the Supreme Council of Antiquities Mostafa al-Waziri asserted that the uncovering of the multi-colored Roman mosaics confirmed the spread of the art of mosaics in the region as well as the luxury lifestyle of several inhabitants of Alexandria.
Waziri added that the mission displayed the mosaics in el-Toyor villa, the first museum of mosaic floors in Egypt.
Head of the Egyptian Antiquities Sector Ayman Ashmawy clarified that the ancient city contained a small theater, a great imperial bath and a collection of 22 lecture halls.
Meanwhile, Head of the Mission Grzegorz Majcherek said that the mosaics were 2.60 m x 2.60 m square surfaces and consisted of six hexagonal panels featuring a lotus flower surrounded by a circular frame, which was the most prominent design in the dining rooms of the Roman houses in Alexandria.
He said that the mission has been working in the archaeological area since 1960, adding that the excavation works focused on the study of residential architecture in Alexandria.