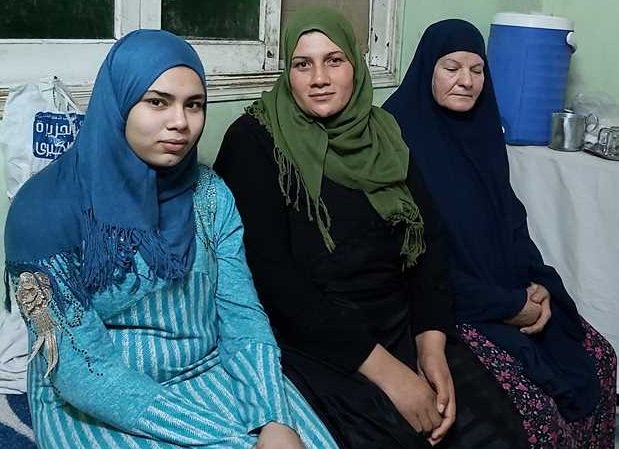 Egyptian prosecutor Hamada al-Sawy on Tuesday shelved a case against a teenage girl who killed a microbus driver while defending herself from sexual assault.
The case, referred to as  the "Ayyat girl" case by the media, was dismissed by the Public Prosecution after Amira Ahmed, 15, was found to have been acting in legitimate self-defense.
Amira had been detained on murder charges until the Public Prosecution ordered her release on November 5.
The incident dates back to July, when Amira met a friend at the Giza Zoo.
On her way back home to Fayoum, she ran out of money and asked a microbus driver near an Ayyat filling station to take her to the nearest stop so she could take a bus home.
The driver used this opportunity to drive her by Microbus to a remote desert area in Ayyat, where he then asked her to sleep with him. Upon refusing, he slapped her and threatened her with a knife, forcing Amira to pretend to accept so he could put the weapon away.
Once the driver had left the knife, Amira seized the weapon and stabbed him in the chest and neck. When the deed was done, she realized she had killed him.
Looking for the road, she came upon two farmers who led her to a mosque worker that helped her call her father to inform the police.
The Public Prosecution examined the scene of the incident and questioned the farmers, the mosque worker and those who were in the incident area. They gave detailed accounts on the incident, which lined up with CCTV camera records in the fuel station, and observations by the Public Prosecution's team.
The Public Prosecution's statement said that the incident occurred based on the scenario determined by the investigations, and supported by investigations from the Criminal Investigation Department in Ayyat police station.
The Public Prosecution urged the victim to take care and not get involved with suspicious people, and called on all fathers to look after their children, making their security and protection a top priority.
Edited translation from Al-Masry Al-Youm