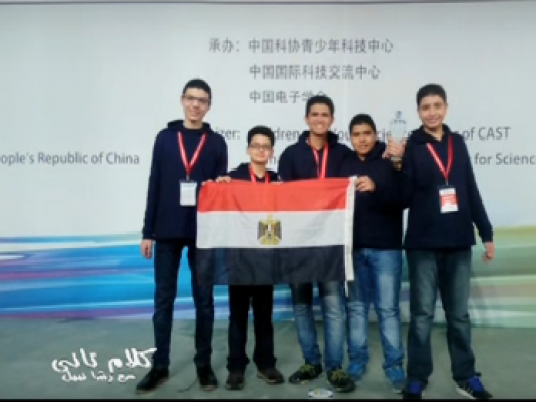 An Egyptian high school student ranked first place in an international research and invention competition in South Korea.
The student, Youssef Hany Mohamed, is from Khedive Secondary School and was recognized for his invention of a robot that helps rescue teams locate people.
The robot facilitates locating bodies hidden under the rubble by conveying their image to the rescue team, in case of the collapse of a building for example. The robot also discloses the health condition of the victims which helps decide what medical assistance is needed.
Mohamed received a patent from the Academy of Scientific Research in Egypt and on Wednesday met with Cairo Governor Galal Saeed, who promised to display the invention to major companies with the hope that it will be used.
Mohamed competed against 235 competitors from 36 countries. An Indonesian student ranked second.
Edited translation from Al-Masry Al-Youm