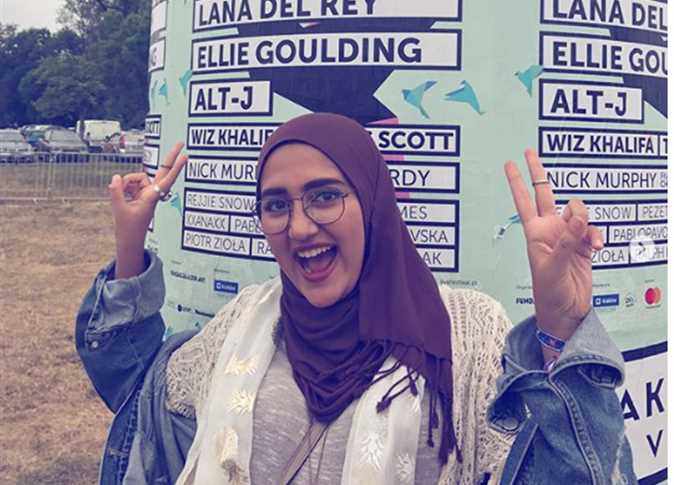 After an AUC student went viral this week, posting screenshots which suggested NASA and SpaceX were competing to carry out her tongue-in-cheek "giant BBQ" idea, she told her Instagram followers on Friday that her screenshots were in fact faked.
American University in Cairo student Sarah Abou El Khair claimed that her posts were a "social experiment". She added that she had privately messaged NASA before the media reports, telling them about the experiment, assumedly so that NASA would not publically deny her claim.
Abou El Khair complained that none of the publications that posted about her had taken the time to contact her personally or take her consent, and that she would be "straightforward" about her intentions to any that did. Still, given she herself had already provided the primary source – her doctored screenshots – to the public domain, she did not clarify why normal circumstances would require these publications to contact her.
The story began earlier this week, when Abou El Khair suggested to NASA's instagram the idea of a barbecue under the fire of a rocket launch, in a satirical attempt to help "solve world hunger".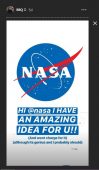 Her stated idea was to put a giant grill with a large amount of chicken and meat under the rocket before it launches. The heat emitted from the rocket would be enough to grill all this meat, in what she called "GIANT BBQ PARTY!!!"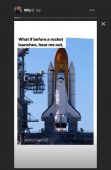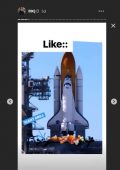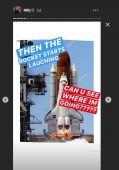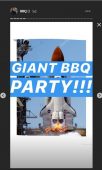 Abou El Khair jokingly went on to detail the benefits of her idea: it could end world hunger, save energy, help NASA go green, make its employees happy due to the barbecue party, increase their productivity, and help them seem better than Space X. The final benefit she listed was that such an idea would help her get a job a NASA.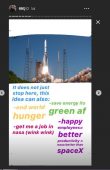 Abou El Khair then posted what seemed to be a reply from NASA: "We think this is a genius idea, and we loved it so much that we decided to invite you to our next launch, and maybe discuss some BBQ logistics." The message went on, asking her to provide NASA with her email and number to receive a full, expense-covered invitation.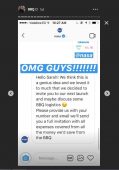 Soon after, Abou El Khair claimed that SpaceX, another space company, had offered her to spend a month with them prototyping a mini BBQ rocket, ending it with a launch party, including steak.
With offers from major companies allegedly continuing to pour in, Abou El Khair published a thread with several more screenshots. She started with Buzzfeed, who seemed to have written "HEY SARAH! WE heard you have the world's biggest two space companies' interest in throwing an awesome BBQ party AND WE WANT IN!", adding that they were interested in following the story, and getting an exclusive on who Sarah would choose. Sarah posted the message with the caption "Ummm. Guys I think I might be actually getting famous. Like legit."
She also alleged being reached by Netflix, which presumedly had teamed up with SpaceX, offering her a 30-day stay with them to document the story if she chose them over NASA.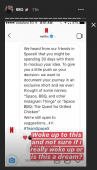 NASA, she later claimed, struck back with an offer from Gordon Ramsey to host her barbecue party.
Finally, Abou El Khair posted an alleged message from Ellen DeGeneres, inviting her to come on to the show.