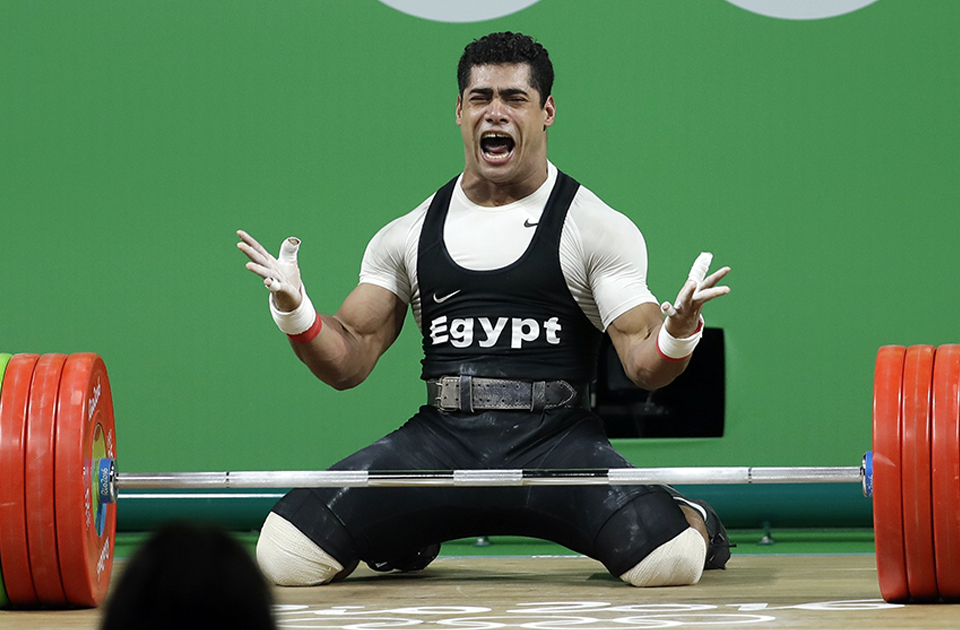 Egyptian weightlifting champion Mohamed Ihab announced on Wednesday that he has backtracked on his retirement decision.
Ihab announced that he was rethinking his decision in statements to Koora sports news website.
Officials from the Olympic Committee and the Ministry of Sports assured him that Egypt would file a lawsuit with the International Sports Court against the decision of the International Weightlifting Federation, which suspended Egypt's weightlifting team for four years.
Minister of Youth and Sports Ashraf Sobhy decided to open a comprehensive investigation into the recent weightlifting crisis after several players were involved in doping at the last African Games held recently in Morocco.
"We are seeking permission to participate normally and freeze the international moratorium until the International Sports Court decides on the issue," he added.
Ihab said he had hoped to participate in the Olympic Games in Tokyo.
In 2016, the Egyptian Weightlifting Federation was banned for two years and fined for discovering seven positive samples confirming that Egyptian weightlifters doped during the 2016 African Games.
The crisis of the EWF was renewed as the organizing committee for the African Games 2019 held in Morocco found positive doping samples from five weightlifters who participated in the tournament.
The Egyptian Olympic Committee has suspended Egyptian Weightlifting Federation (EWF) President Mahmoud Mahgoub over the doping crisis, the committee said Monday.
The Egyptian Olympic Committee said in its statement on Tuesday that it decided to suspend all members of the Board of Directors of the EWF from carrying out their duties until necessary investigation procedures have been carried out.
The Egyptian Olympic Committee set up a crisis management committee to conduct the work of the EWF during the freeze period.
Photo: Mohamed Ehab of the Egyptian weightlifting team (AP)