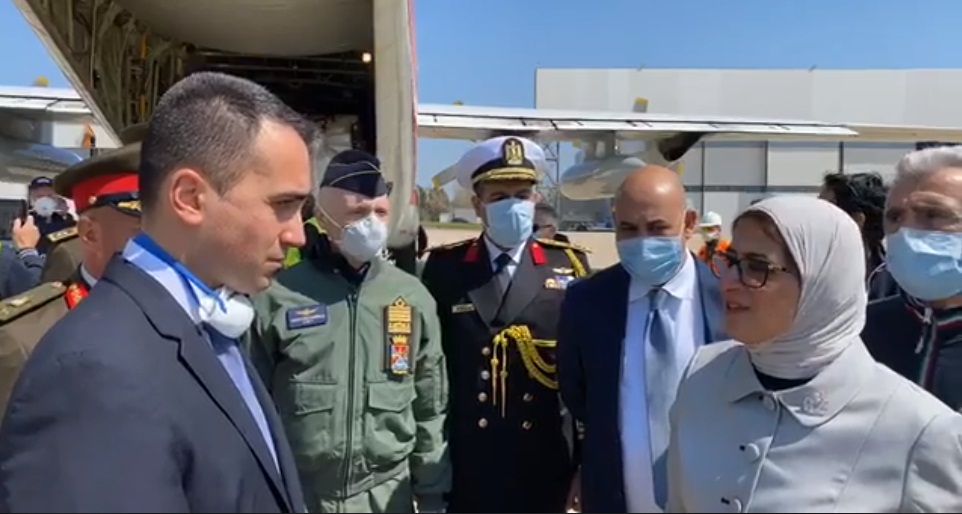 Over 500,000 Egyptians reside in Italy, and are finding that they are not immune to the deteriorating health conditions in the country due to the outbreak of the novel coronavirus COVID-19.
Last week, the Egyptian community in Italy recorded its seventh death due to the virus.
Italy has the third highest number of coronavirus cases, with more than 156,300 infections and more than 19,800 deaths.
Executive Director of the Egyptian Community in Milan Walid Fawzi described the general situation in Italy as "very bad," and said that the health system is in dire trouble, with not enough hospital beds for the number of infections.
Video calls are the only way for Egyptians in Italy to communicate with their families in Egypt in order to reassure them, especially now that the stench of death has crept into their homes from off the streets of Italy.
In this report, Al-Masry Al-Youm talked with members of the Egyptian community in Italy to hear how they're doing and to obtain live testimonials from Egyptian immigrants in the wake of the coronavirus outbreak.
Fathy al-Shahidy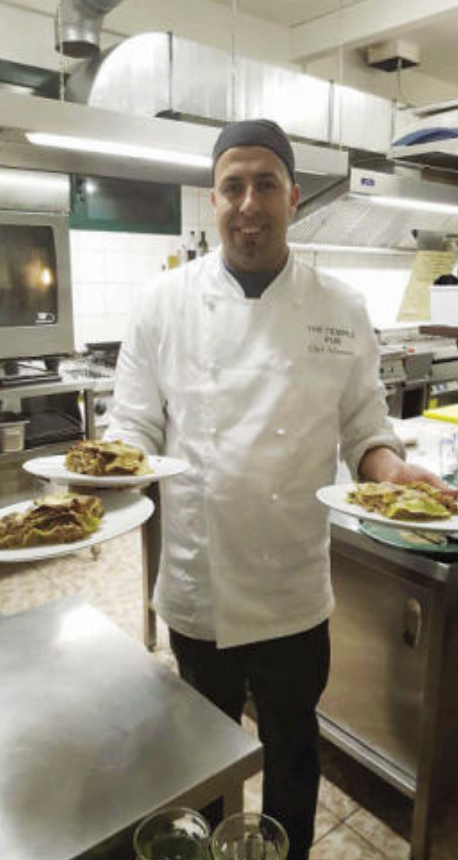 The curfew and the smell of death did not prevent Fathy al-Shahidy from going to the nearby government hospital to donate blood, hoping to help save a life.
Fathy believes that he should support the people who have embraced him and who have respected his humanity regardless of his religion or nationality. The doctors and nursing staff were amazed and welcomed the young man's initiative.
Fathy, from Saadiya village, Abu-Hammad city, in the Sharqiya Governorate, immigrated to Italy in 2009.
In the 11 years since his move from his small village to Italy, Fathy has made a large number of memories. He experienced difficult days and disappointment in finding suitable job opportunities, but refused to return to Egypt before fulfilling his dreams in the home of art and beauty.
"I traveled to Italy in 2009 legally, as my father works here, as does my brother, who sent me a work invitation. I arrived during one of the most difficult economic periods in Italy, and it was difficult to find any work opportunities," Fathy said.
"I worked in many shops and restaurants, and I moved around a number of provinces, hoping to obtain any kind of work that would help me get by. Things continued like this until 2013," he added.
It was perhaps coincidence alone that changed Fathy's life. He met Giorgio Bella, the owner of a restaurant in the province of Reggio Emilia, who embraced him and treated him well. Not only did Bella provide Fathy — whom the Italian man called Memo — with a job, but he opened his house to him. Bella taught him to cook Italian dishes professionally, helping to make Fathy one of the most famous Arab chefs in Italy.
Bella fell ill with cancer, which forced him to retire and move to another province in Italy, away from Fathy. Although Fathy never forgot his mentor, and has kept in contact with him throughout the past 3 years, Bella's departure caused Fathy to become depressed. Bella was a father, a brother and a dear friend to him.
"I have never experienced racism in my dealings with people here. We have become a single fabric, and there is no difference between an Italian citizen and an immigrant, so we all have a right to treatment in government hospitals. The Italian people are tolerant, and we have learned to respect the laws and people's privacy. I am very sad about the deaths and the citizens who have been infected with coronavirus," he said.
Fathy did not hesitate to donate money to Italian hospitals for medical supplies, since he never forgets Italy's stance regarding the treatment of immigrants. There are churches open for those who have no shelter, assistance is provided until they can find work, and Muslims have mosques for prayers and cemeteries for burial.
Fathy emphasized that the Italian people have a culture of dealing with crises "because it is not the first time that they have been exposed to a crisis." He went on to say that, "The reason for the spread of infection here is that people took to the streets and beaches. The Italians are a people who love freedom. It's difficult to keep them inside."
The sadness in the streets of Italy is not just due to the high numbers of infections and deaths due to coronavirus, but is due also to grief over the death of the generation that built the country's theaters, factories, banks and tourism companies, and that laid out the bases for the Italian economy. This is what Fathy has felt during conversations with his Italian friends.
"The largest percentage of corona victims," he said, "are over 80 years old. They are the generation that embraced immigrants, provided them with healthcare and job opportunities, and created the laws that make migrants' lives easier. This is why Italy was called "the kind heart of Europe," because of its embrace of all cultures and religions. We all fear what will happen after the crisis ends, especially with the rise of racism among the new generation in Italy."
Ramy Matar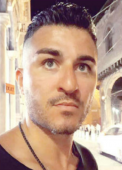 Ramy Matar was just under 23 years old when — with the blessing of his father, who since Ramy was young has encouraged him to become self-reliant — he decided to travel to Italy to find work. He immigrated from his small village in Kafr Abu-Nigm to another world with different customs, traditions and cultures.
Dozens of people from Kafr Abu-Nigm in the Sharqiya Governorate have immigrated to Italy over the years, whether legally or illegally. A visit to the Egyptian village offers the surprise of imported signs of modernization, including the latest car models and modern-style buildings. People are competing to build palaces in the village that their children migrated from starting in the early 1990s in search of job opportunities in Italy.
Like Fathy, Ramy has also made many memories in Italy over the past 15 years. In mid-September 2005, he stood in the heart of one of Florence's famous squares, exploring the ancient streets and examining the faces of passersby. He kept repeating the same question: Can I live in this new world?
At first, Ramy was living in a small room with eight people. He didn't settle in one profession, but has moved between dozens of different jobs. He never got tired of working 18-hour days, even though he's the spoiled child in his family, and holds a BA from the Department of Media. He decided to ignore his academic qualifications, forget his long years of studies, and stick to the principle of "love what you do until you do what you love."
Like other illegal immigrants, Ramy fell victim to exploitation from his employer. While other employees were receiving six euros an hour, Ramy received three.
"At the start of my life in Italy," he said, "I was forced to accept any job because I didn't have official papers. I accepted work regardless of its difficulty or pay rate, because my first concern was to continue working until I could pay off my debts."
Ramy's mastery of the Italian language and his eagerness to know the culture and civilization of the Italian people were among the factors that allowed him to work as a receptionist at one of Italy's most famous hotels.
Ramy is keen to adhere to the precautionary measures that the government has instituted since the lockdown began at the end of February, including the complete curfew in March. Now, he doesn't leave of his home except to buy food or medicine, and he always wears a medical face mask and gloves when he goes out.
Ramy says that the curfew was a "shock to the Italian people, who love music, strolling in the streets and staying out late. The police were deployed in all the streets and suburbs after the lockdown was imposed, to control the streets and implement the curfew."
"The moment a citizen leaves home, the police stop them and ask for the reason they're going out. And on their return, the police take a look at the receipt from the store or the pharmacy to check out the person's claims. If they don't have a receipt," Ramy said, "the police give them a fine."
Edited translation from Al-Masry Al-Youm