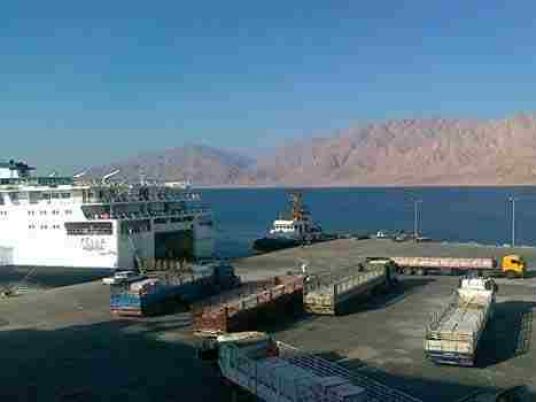 CEO of the General Authority for Investment and Free Zones (GAFI) Mohsen Adel said on Sunday that construction has begun for six public free zones in different governorates, set to be completed during the 2019/2020 fiscal year.
In statements to Al-Masry Al-Youm, Adel said that these zones will support different industries and will export to markets in the Arab region, Middle East, Africa, and Europe.
He added that these zones will be located in the governorates of Sharqiya, Minya, Giza, Kafr al-Sheikh, South Sinai, and Aswan.
The Board of Directors of the New Urban Communities Authority (NUCA) during a meeting on Saturday chaired by Minister of Housing Assem al-Gazzar, approved establishing a public free zone in the 10th of Ramadan City, over an area of about 500 acres.
The 10th of Ramadan Public Free Zone will be the largest public free zone in Egypt and the second joint cooperation with NUCA this year to establish public free zones after the free zone in Aswan, Adel clarified.
Adel said that the procedures for the establishment of Minya Free Zone, which is scheduled to be established in Matahra area will commence, and is specialized for textile and waving industries. The zone will be the first textile industry in the Middle East and entire Africa.
A free zone will also be established in the Herafieen (Craftsmen) City in Giza, devoted to electronic and electrical products in full and will be given towards one of the industrial developers to begin work in establishing it.
The Chairman of GAFI said that a public free zone will also be established in the area of Metobas in Kafr al-Sheikh, and will be specialized in the petrochemical and plastic industries, scheduled to be integrated with Kafr al-Sheikh Industries Area.
Adel said that the focus during the current period is towards the establishment of the Nuweiba free zone, linked to the port of Nuweiba in South Sinai, and exports to the markets of Europe, East Africa and the Arab region.
As for the Aswan public free Zone, Adel said that GAFI will begin work on it with NUCA during the second half of the year.
Edited translation from Al-Masry Al-Youm