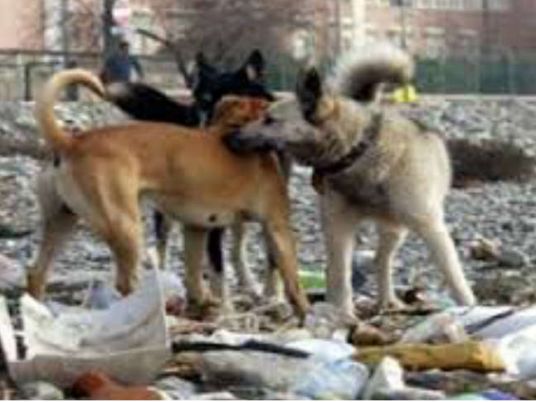 The government and civil society organizations argued over the spread of stray dogs during a meeting of the Local Administration Committee of the House of Representatives on Monday.
Agriculture Minister Ezz Eddin Abusteit said that Egypt has 15 million stray dogs and the government is ready to cooperate fully with civil society organizations to overcome the crisis.
The citizens come before the dogs, the minister stressed. The problem comes not only in injuries and the cost of treatment, he added, but also in the inconvenience caused by the barking of dogs at night.
NGOs simply complain about the crisis without providing real help, Abusteit said, adding that Dar al-Iftaa issued a fatwa on November 13, 2007, allowing the killing of stray dogs.
Head of the preventive medicine department at the Health Ministry Alaa Eid said that 2018 recorded 482,40 thousand cases of animal biting, including 303,000 cases by dogs, compared to 423,000 cases in 2017. He added 32 cases of rabies were recorded in 2018 compared to 65 cases in 2017.
On the other hand Mona Khalil, vice president of the Federation of Animal Welfare Associations, questioned the figures cited by the minister about 15 million stray dogs, calling it inaccurate.
Edited translation from Al-Masry Al-Youm