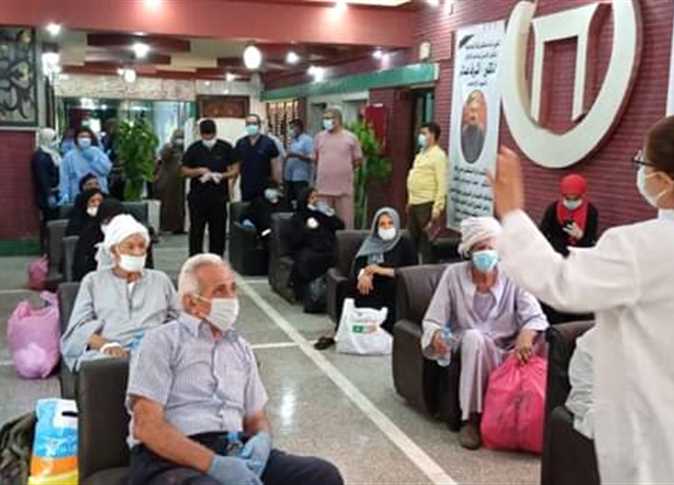 Egypt's Helwan University announced that it has obtained approval to start clinical trials on two medications to treat coronavirus, one of which is Remdesivir.
Head of Endemic Diseases Department at the university's Faculty of Medicine, Mohamed al-Qasas, explained that Remdesivir is the only drug that has received international approval for treatment, and that it will be trialed in some teaching hospitals, including Badr University Hospital and Helwan University Hospital.
Qasas added that the second clinical trial will be conducted on a drug used in the treatment of Hepatitis C, since preliminary studies have shown that there are some similarities in the composition of Hepatitis C and coronavirus.
Qasas explained that if these drugs prove successful in treating coronavirus, it will be a great leap forward. Because they are produced locally, they will be widely available and will also be able to be exported abroad.
Egypt's Scientific Committee to Combat Coronavirus announced on Saturday that purely Egyptian-made coronavirus medicines are now under study.
The committee confirmed that preliminary data are being collected from quarantine hospitals nationwide to contribute to research on the new medicines. It said that the Egyptian protocol in treating coronavirus has proved to be one of the most successful.
Egypt has been registering a decrease in coronavirus cases since last week. As of Monday, the rate of new infections has fallen below 1,000 per day.
Over the weekend the committee reported that the number of critical coronavirus cases in the country has decreased, and that most current cases are minor to moderate, requiring only home isolation treatment protocols.
Egypt on Sunday announced 912 new coronavirus cases, in addition to 89 deaths.
The Egyptian Ministry of Health said that 543 people who recovered from the virus were discharged from quarantine hospitals on Sunday after receiving medical care.
Ministry Spokesperson Khaled Megahed said that the total number of coronavirus cases recorded in Egypt as of Monday was 82,070, in addition to 3,858 deaths.
Edited translation from Al-Masry Al-Youm